Article
On February 27, 2022 by Amaan Merchant
The pedestal of an unborn child has been pretty ambiguously exciting withinside the Indian Legal System. One of the maximum controversial subjects is whether or not the rights of a fetus are at par with a living individual and whether or not it involves those rights in relation to it being a legal successor to property. A fetus at the same time as inside the mother's womb is in its growing and developing ranges to form a separate living individual. It is known that a foetus's heart begins evolving between the second one and third weeks of pregnancy. So, the query of regulation that arises over here is whether or not a foetus, who isn't born but has the ability to emerge as an individual person in the future, can maintain equal rights in society similar to a regular residing person. Article 21 of the Constitution states that "No person will be deprived of his life and personal liberty except according to the procedure established by law". It appears that it's a matter of concern for lawmakers in relation to figuring out the status of the foetus in the Indian Constitution. It has always been a matter of confusion and is still doubtful whether or not an unborn child needs to be given the rights much like a child.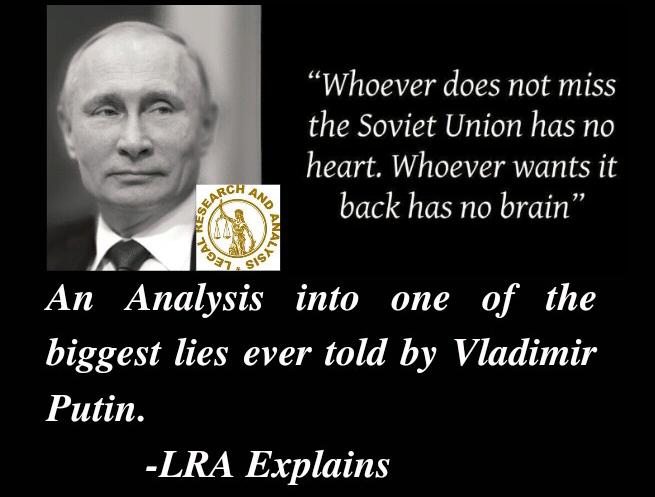 War in Europe . LRA Explains . Opinions & Special Articles
On February 25, 2022 by Mohd Uzair
Vladimir Putin.
No wonder Putin has forgotten these words famously quoted by the former KGB Boss, and current President of the Russian Federation. Himself. The above-mentioned quote and the unfolding of current situations at eastern European fronts are two different things. One of the main remains is that it reflected Putin's stance on the desire for the reunification of former Soviet territories. To which the entire world would rely and Putin would Play smart and evade any suspicions. Things started immediately after Putin formally noded Chechen sovereignty back in 1999, but secretly plundered Chechenia in one of the worst atrocities ever committed by the very newly incorporated Russian Federation. Chechenia however was stabilized after Grozny and Kremlin agreed to a final peace treaty.
current affairs
On February 14, 2022 by Shreya Manna
Hijab Row. Hijab Row Explained.
In a small coastal town of Udupi, Karnataka, arose the controversy over the wearing of hijab started after the management of a government pre-university college barred six Muslim girls from attending classes for wearing hijab.