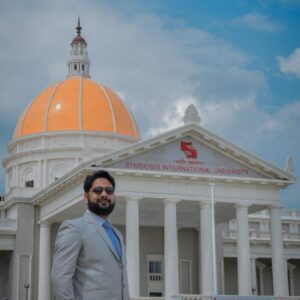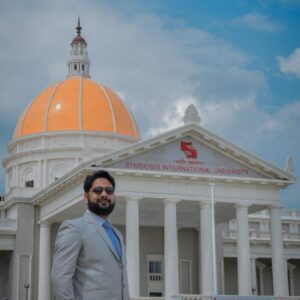 Mr. Ahmar Afaq is currently working as an Assistant professor at Symbiosis Law School, Nagpur.
He has also taught at the Faculty of Law, Aligarh Muslim University, and Symbiosis Law School Hyderabad, the former happens to be his alma mater as well.
During his tenure at Symbiosis Hyderabad, he was the founding head of the Centre for Human Rights, SLS-H. He has worked in collaboration with Edinboro University, the USA on a research project on the Rohingya Refugees and with Tribal Research Centre, Tamil Nadu pertaining to studying of the customary practices of the six tribal populations in the Niligiri Hills.
To acknowledge his contribution to society he has been honored with several awards by various organizations.
Having a strong inclination toward research, he happens to be a proud author of five books and has more than two-dozen publications in his name.