Read Time:
6 Minute, 18 Second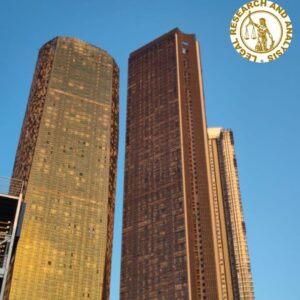 Introduction
The Indian economy has developed at a rapid speed especially since the polarization of e-commerce, electronic payments, and digital payments have come into the picture in India.
The government's decision to implement demonetization has boosted electronic payments simultaneously and it has been on a rise and continuing in doing so as decisions towards these types of payment are promoted by public and private companies. 
Types of Electronic payments
Online Bank Transactions such as IMPS RTGS or NEFT are available from banks through their website portal or mobile application; let's first understand the online payment methods-
(1) IMPS Immediate Payment Service is the instant fund transfer from one bank account to another bank account which means when a user selects the IMPS payment method from his app or website for payment he can instantly transfer money from his bank account. It is exclusive to online payment mode where the minimum transfer value is Re. 1.
(2) RTGS Real Time Gross Settlement is a payment system where fund transfer is done instantly on a real-time basis, the payment method of  RTGS takes place as soon as they are placed and it is available in both online and offline mode with minimum transfer value is Rs. 2 Lakh. 
(3) NEFT National Electronic Fund Transfer is an electronic payment system where funds are transferred by customers from one bank to another bank by lining them up for clearance as the processing in this method takes on an orderly basis. It is not an instantaneous process and fund transfer requests are processed in batches and it may take 2 hours for NEFT payment to settle.
(4) UPI Unified Payments Interface is an online payment system that allows its users to have multiple bank accounts in a single smartphone application with ease of payment and added security as in the UPI transaction a user need not have to insert his personal details of the bank such as account no. or IFSC code instead transactions can be made using a virtual address known as Virtual Payment Address (VPA). UPI has been developed by the National Payment Corporation of India (NPCI) and is regulated by the Reserve Bank of India (RBI). 
(5) E-Wallet
An E-wallet is an electronically available mobile app wallet available for you on your smartphone through which payments can be made hassle-free, these wallets can be linked to the bank account and money can be transferred from the bank account to the wallet eliminating the need of re-entering your account information. E-wallets have been a very known source of payment post demonetization and various institutions, companies, and organizations have opted for this type of payment common payments such as electricity bills, mobile recharge, and dish recharge are all easy pickings of these E-wallets.
Companies such as Paytm, Google pay, phone pe, etc. are top names in this industry and have been around for a good time now and ease the ways of the electronic payment system. 
Advantages of Electronic Payment System
Time-Saving & Convenient– Electronic payments are convenient as they provide a hassle-free means of payment, as the individuals making any sort of payment do it at their own time and convenience, whereas the traditional forms of payments require the individual who wants to make the payment to be physically present while making the payment and is more time taking and has a lot of restrictions of time, etc. Electronic payments are used to avoid risks and concerns which are present while handling hard cash.
Diversified and Increased Sale Platforms– With the increase of sales through online modes, sales have increased and the people who resort to electronic modes of payments have increased as well. It has come to a point where individuals do not carry a lot of hard cash in their wallets and most individuals prefer to keep the digital or electronic type of money and pay with the same when needed. Due to the number of people who opt for electronic payments, the business has a competitive edge over the individuals who still resort to paying in the traditional method.
Reduction in Cost– transaction costs are eliminated or reduced while making payments through the electronic method, whereas the traditional method costs additional charges such as if an individual is going to shop there will be additional expenses such as the expense incurred to travel to the shop for purchase. In the case of electronic payment, there is a minimum to no charge that is availed for a transaction which saves a lot of money for the individual as well as the business.
Limitations of E-Payment
Security Issues– Although a majority of the electronic payment systems have encryption in place, there is still a risk of phishing where private information is hacked by unsuspecting users to hack information such as financial and personal information. There is high security that is available for these electronic payment systems, making many people scared to use this form of payment. Even if some of these payment systems are secured to the fullest with the developing technology, there is no such guarantee that they cannot be hacked.
Unauthorized Transactions– If a dispute takes place in the electronic payment, it can be refunded but without sufficient information that can prove the same, it will be very difficult to do so.
Additional cost to business– Business has a lot more additional costs with the progression of popularizing the electronic form of payment a lot of the businesses which have their own form of electronic payment have to incur additional costs so as to ensure that the sensitive information of the individual while making the payments are secured and protected
Regulatory Bodies responsible for electronic payments
Regulatory bodies are the bodies that are responsible for framing rules and regulations for a particular system and for the electronic payments system in India there are two bodies responsible which are –
(1) Reserve Bank of India (RBI) is the father of all banks in India. It is a centralized bank that is also the keeper and treasurer of the government of India. RBI is the primary regulator when it comes to electronic payments in India earlier the regulations regarding the e payments were not very uniform and shrank particular but recently with the increase in digital platforms of e payments RBI has fully taken the responsibility of a regulator of e payments and has enhanced and expanded the rules and regulations governing it.
(2) Ombudsman Scheme for Digital Transactions
This scheme was introduced by the Reserve Bank of India in 2019 which is a cost-free and constructive mechanism for the resolution of complaints regarding digital transactions of customers. The Ombudsman under this scheme is appointed by the RBI to take care of the matters relating to illegal transactions, Bank fraud, etc.
Conclusion
With this we come to the conclusion that in India the electronic payment system has gained popularity and a need of the hour is uniform and structured laws governing these digital transactions.
The government of India has been promoting e-payments in the country with it even people who have little knowledge about this system are inclined to use it and become a victim of bank frauds and unauthorized transactions since many people are finding loopholes and using them to gain illegal profits from less informed citizens.
Reference
https://www.paisabazaar.com/banking/rtgs-full-form/