Read Time:
4 Minute, 59 Second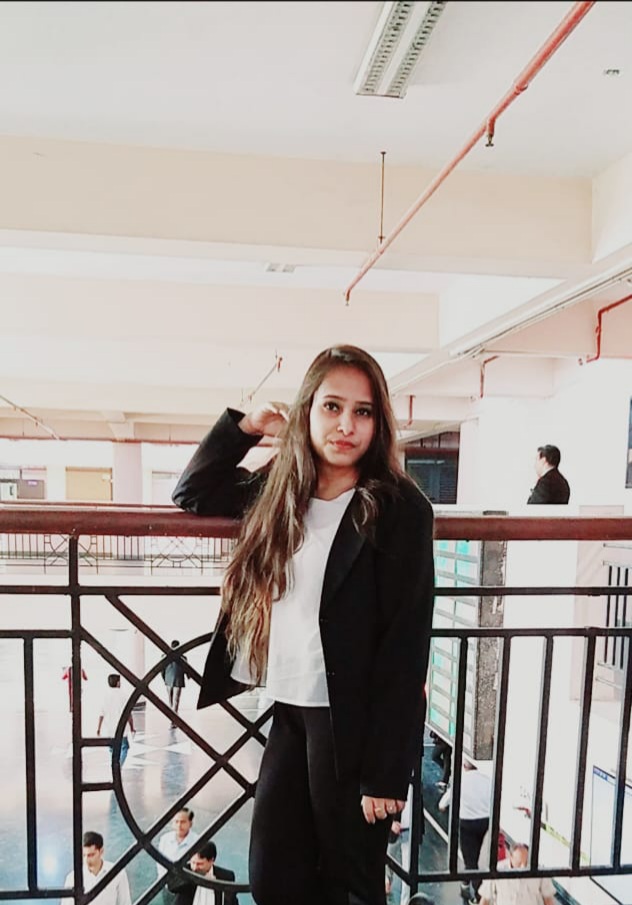 COVID-19 has shaken the world by its powerful and strong impact, in every sphere of human life. But mostly it affected the educational system across the world and in India also, as government across the world, have closed all the educational institutions temporarily to stop the spread of corona virus. This nationwide lockdown negatively affected the learning of children, whether they are in school or college. Thus, in order to minimize the loss of students government came up with the idea of virtual learning. E- Learning can be considered as the most appropriate solution to fill the void of classroom learning. To contribute in digital learning many institutions and firm started their free online course or classes or course at discounted rates. Also many other competitions were organized with great rewards by these firms and institutions in order to flourish the skills of the students.
[1]Virtual learning has its own pros and cons. One of the benefit of online class is that it has no physical boundaries, one can gain more knowledge and experience from E-learning than the previous way of learning. Online classes are more effective in terms of cost and student's comfort zone. Just like benefits it has disadvantages too, such as face to face learning is generally considered to be the best way to learn in comparison of distance learning. World-wide, virtual learning have succeeded and shown a positive result. But in a country like India it is bit difficult to achieve that much of success, reason behind this is that in urban areas online classes can be smoothly conducted, but in rural areas it is pretty much difficult for them to arrange all resources for online classes such as, accessing internet, mobile/laptop etc because of their financial Situation. Second disadvantage of virtual learning is that concept of e-learning is bit intricate and detached. Online classes cannot provide same learning environment to student as traditional way of classes provide. Students may not able to concentrate in learning during online class and rather get distracted by social media and in gaming at home. [2]There is lot of difference in education system of a higher education and school education, thus digital education cannot be applied equally to education of all levels. Another disadvantage is that many teachers or some aged teachers doesn't posses technological information such as how to take online class, how to make teams of student for classes etc.[3]The covid 19 pandemic has adversely affected approximately 1.725 billion of students in the month of June it was after that virtual learning had taken place. Most of the schools and colleges released notices stating cancellation of examinations all across the countries. Regarding the placement exams most of them were cancelled or delayed to a huge extent
---
[1] https://www.indiatoday.in/education-today/featurephilia/story/challenges-in-indian-education-system-due-to-covid-19-pandemic-1800822-2021-05-10
[2] https://www.indialegallive.com/legal/covid-19-and-its-impact-on-education-system-in-india/
[3] https://www.weforum.org/agenda/2020/04/coronavirus-education-global-covid19-online-digital-learning/
which greatly affected the youth. UNESCO initiated virtual learning programs so that educational institutions and teachers could provide online Knowledge to all the learners remotely so that their educations is not interrupted, however, the distance virtual learning is a big issue for all those disadvantaged children and their families who are facing financial problems during pandemic. In a country like India this Sudden transition to online learning without any preparation Has led to a situation Where there is passive learning by students and they are unable to Overcome the problems of digital divide in a developing country like that of India. Even the teachers are not fully prepared and experienced for this kind of methodology. In such circumstances it is a necessity for all the teachers to be tech savvy to improve the quality of education. As online model of education will soon prevail as a norm in the society. this pandemic has given the opportunity of establishing collaborative work where new forms of learning can be explored by the educational institutions. Even for the student, online competitions, academic meetings and online courses are a medium to improve their skills. This has further resulted in bringing changes in the education system. As it is not just a reform but it is a transition of education from practical learning to online modes. The adoption of virtual closure by schools and universities are changing the traditional forms of dispensing knowledge, making people technology advanced and accessible to all. One of the new aspects of online medium and management practice of the current virtual closure is ensuring that remains a continuous process and learning is not disrupted.
[1]This pandemic had led to shift of teacher centric education to student-centric ones. A lot of portals like e-Pathshala, Diksha, Swayam have been initiated on the part of government to make sure that education remains unrestricted. [2]All these online learning platforms are continuously working on improving their skills and programmes in order to smooth its functioning. The striving efforts amidst crisis will definitely create a new era with electronic learning as a new norm of education sector.
---
[1] https://www.globalsistersreport.org/news/ministry/column/covid-19s-impact-education-india-its-not-all-bad-news
[2] https://coed.dypvp.edu.in/educational-resurgence-journal/documents/jan-2021/35-40.pdf
https://www.indiatoday.in/education-today/featurephilia/story/challenges-in-indian-education-system-due-to-covid-19-pandemic-1800822-2021-05-10
https://www.weforum.org/agenda/2020/04/coronavirus-education-global-covid19-online-digital-learning/
https://www.globalsistersreport.org/news/ministry/column/covid-19s-impact-education-india-its-not-all-bad-news
https://coed.dypvp.edu.in/educational-resurgence-journal/documents/jan-2021/35-40.pdf