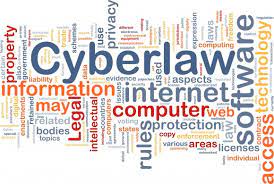 Some facts about Cyber Law Advantages of Cyber Laws
The implications of these provisions for the e-businesses would be that email would now be a valid and legal form of communication in our country that can be duly produced and approved in a court of law.
Companies shall now be able to carry out electronic commerce using the legal infrastructure provided by the Act.
Digital signatures have been given legal validity and sanction in the Act.
The Act throws open the doors for the entry of corporate companies in the business of being Certifying Authorities for issuing Digital Signatures Certificates.
The Act now allows Government to issue notifications on the web thus heralding e-governance.
The Act enables the companies to file any form, application, or any other document with any office, authority, body or agency owned or controlled by the appropriate Government in electronic form by means of such electronic form as may be prescribed by the appropriate Government., the IT Act 2000 and its provisions contain many positive aspects.