Read Time:
1 Minute, 12 Second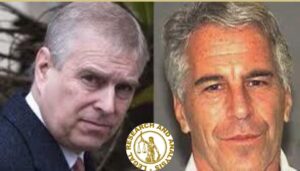 Jeffrey Epstein, a name we have been seeing in the news for a long long time. Now it's time for his connections with other influential personalities around the globe which includes former U.S. President Donald Trump as well as the British monarchies including Duke of York Prince Andrew and a slight doubt on King Charles |||
King Charles ||| was seen protecting prince Andrews in various interviews.
Andrew was also criticized in the media after his former wife, Sarah, disclosed that he helped arrange for Epstein to pay off £15,000 of her debts. Andrew had been photographed in December 2010 strolling with Epstein in Central Park during a visit to New York City.
Though it is not clear exactly when the prince and Epstein's relationship began (according to the Guardian, probably sometime in the early '90s), it certainly predates the abuse charges against the financier, and the prince was reportedly happy to join his friend in making light of them.
Epstein accepted the plea deal that was negotiated with the current secretary of labor Alexander Acosta who was the prosecutor back then. He served 13 of the 18-month sentence for soliciting minor prostitution, after that he returned to his lavishing $50 million East 71st Street mansion, and celebrated his release from Florida jail with his close companion and one of the British monarchy Prince Andrew, the Duke of York.