Read Time:
10 Minute, 48 Second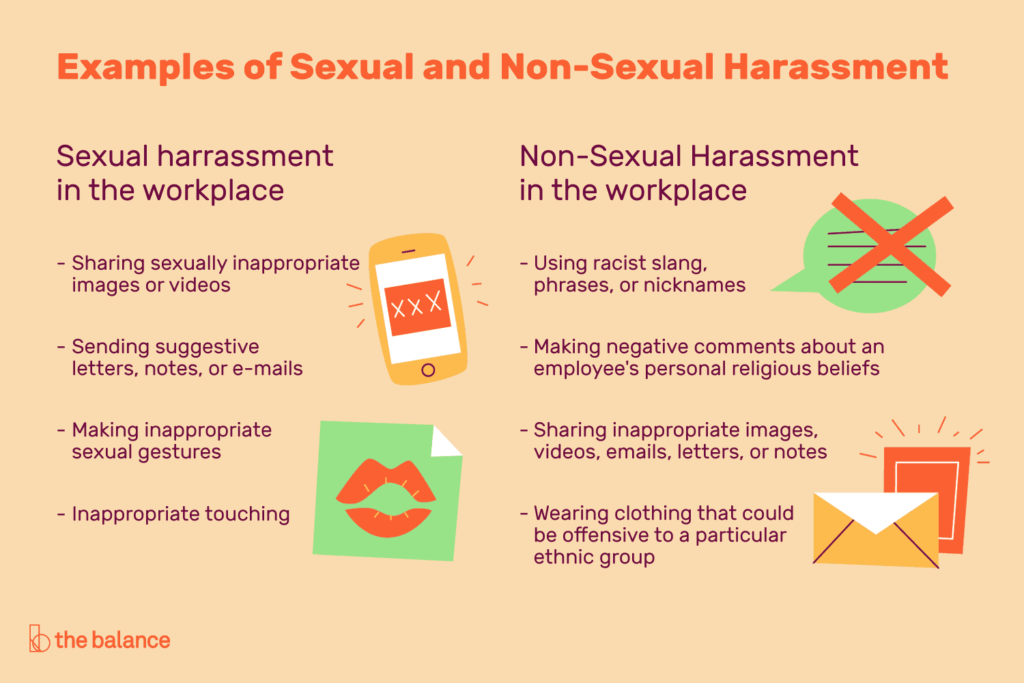 Name of Author: Radha Das
Research Objective:
Researcher wants to understand defaming the image of the person or damage of reputation can be considered as crime or civil wrong and can severe punishments be imposed.
Majority of the people believe that harassment at workplace can be sexual only. But there are various Non-Sexual Harassment also basis on Race, Sex, Religion, National Origin, Age, disability and defamation. Awareness of law which falls under defamation to the society.
Analysis of Provisions of Sections 499 and 500
A researcher wants to understand defaming the image of the person or damage of reputation can be considered as a crime or civil wrong and can severe punishments be imposed.
The majority of people believe that harassment at the workplace can be sexual only. But there is various Non-Sexual Harassment also basis on Race, Sex, Religion, National Origin, Age, disability, and defamation.
Introduction:
Non-sexual harassment is any form of physical or verbal conduct based on race, color, religion, national origin, age (40 and over), disability, or another legally protected characteristic that is (1) severe or pervasive enough to create a hostile work environment or (2) subjects the victim to an adverse employment action.
A hostile work environment arises when offensive comments or conduct interfere with an employee's ability to perform their job or creates an environment that a reasonable person would believe is hostile, intimidating, or offensive.
Examples of offensive conduct include:
Inappropriate jokes
Insults
Epithets
Ridicule
Mockery
Intimidation
Threats
Assaults
In particular, non-sexual harassment may involve (1) the use of gestures or displays that offend a particular protected class, or (2) derogatory comments about an employee's skin color, age religious beliefs, etc. by a supervisor, coworker, contractor, or vendor.
Harassment that results in an adverse employment action may involve a supervisor or manager changing any conditions of a worker's employment — firing, demoting, failing to promote, changing work assignments or employment benefits.
Defamation refers to a legal term that involves an injury to one's reputation. This not only includes libel, which is defamation in written form, but also slander, defamation by spoken word.
Under the Indian Penal Code (IPC), Section 499 and 500 lay down the offense of defamation.
Section 499 Whoever, by words either spoken or intended to be read, or by signs or by visible representations, makes or publishes any imputation concerning any person intending to harm, or knowing or having reason to believe that such imputation will harm, the reputation of such person, is said, except in the cases hereinafter expected, to defame that person.
Section 500 lays down the punishment to the person who commits the offense of defamation. It reads, Punishment for defamation whoever defames another shall be punished with simple imprisonment for a term which may extend to two years, or with fine, or with both.
Hence, as per Section 499, there are certain elements of the offense of defamation. All of these must be fulfilled for an accused to be charged and convicted of this offense.
The statement made must be defamatory.
The statement that is made by the accused must be defamatory. This essentially means that it must lead to a lower reputation of the person about whom the statement refers. Whether a statement lowers the reputation of a person or not will be dependent on how right-thinking members of society perceive the person posting them coming in contact with such defamatory material.
Elements of a Non-sexual Harassment Claim
To have a valid claim, it is necessary to demonstrate that the employee was
(1) a member of a legally protected class and
(2) Subjected to unwelcome comments or conduct due to his or her status as a member of a protected class.
It is also necessary to show any of the following:
The employee's condition of employment was adversely affected
The comments or conduct interfered with the employee's performance
The comments or conduct created a hostile work environment
That discriminatory animus is motivating the harassment is a key factor. Some employees are unfortunately supervised by a manager who is simply a jerk to everyone. That is not unlawful.
Finally, an employee who complains about nonsexual harassment is protected from retaliation, that is any adverse employment action or a subtle form of retaliation (e.g. changing job assignments, demoting, firing).
Forms of Publication
Under Section 499, the imputation could be by:
words (either spoken or written), or,
making signs, or visible representations.
There can be various forms of publication of defamatory material. The defamatory imputation could be either made or published. There is a difference between 'making' and 'publishing' an imputation. This can be understood by way of an illustration.
For example, if A tells B that A is a thief, then A makes an imputation. But if A tells B that C is a thief, then A publishes the imputation.
Hence, a publication under Section 499 essentially entails the communication of the defamatory statement or imputation to third persons, i.e. persons other than the one against whom such imputation is made.
Means of Publication
The publication can be through different means like newspapers, social media, magazines, radio, and all other modes of communication. Essentially, the gist of the offense under Section 499 is a publication, which refers to making the defamatory material known to someone other than to whom it is addressed and therefore, the mere making of imputation is not enough to constitute an offense under Section 500.
Hence, if a defamatory letter is sent directly to the person defamed or if the statements are made over a telephonic conversation that wasn't heard by others, there will be no offense under Section 499 as there is no publication of it.
Similarly, if a person writes a letter that contains defamatory material and keeps the same within his possession, no offense is made out.
Publication of a defamatory statement leads to not only the publisher but also the maker being held liable under this section.
Although various reforms need to be introduced, there has been much debate revolving on the need to decriminalize defamation but since the Supreme Court has adjudged on the constitutionality of criminal defamation, we shall be focusing on other reforms.
The new legislation is needed for decriminalizing defamation, but one which also reforms civil defamation to make it fairer and clearer.
For there to constitute an offence of civil defamation, the requirements under the law must include not just a substantial proof but also substantial loss to the reputation. It is required to show that the latter was a direct result of the statement made. Further, other defenses like truth, opinion and reasonable inference must also be included as valid. Lastly, if any person institutes suit for frivolous purposes, the court shall be empowered to punish the same through exemplary costs.
Legal notices must be sent by the complainant which must include the factual background of the alleged offence, how such a statement is not true in nature, the harm to the reputation as well as the damages that are being sought. This will ensure that only the cases of serious nature are brought to court and the burden on the judiciary is reduced by eliminating groundless accusations.
The law must differentiate between authors, publishers, editors and other intermediaries. Intermediaries like social media platforms or search engines should not be held responsible for the defamatory content published on their website as they don't enjoy any creative control over this content.
Section 499 and Section 500 of IPC deals with defamation as an offense. It is considered as the statement of fact, which is unprivileged and not true, that must harm someone's reputation, either by spoken or written, and the same must be published before the third party.
Defamation under section 499 and Section 500 IPC vs. Freedom of Speech under Article 19(1)(a):
The law of defamation is not punishable in many countries or as we can understand by the way that defamation laws are not criminal laws in some countries of the world, for that the same reason a renowned lawyer-politician Mr. Subramanian Swamy along with several other petitioners (Rahul Gandhi, Mr. Kejriwal, etc.) came together to challenge the constitutionality of criminal defamation, i.e., (Sections 499 and 500 of the IPC) before the apex court i.e., Supreme Court.
Reason behind the Criminal Provision of Defamation (u/s 499/500) was challenged:
The basic reason was that it was an unreasonable restriction on the constitutionally-guaranteed Right, i.e., Right to Freedom of Speech and Indian Penal Code gives us the Right to sue for Defamation if the person's reputation was damaged or intended to damage by any other, and the petitioner challenged this on the ground that this was prima facie infringement of Freedom of Speech and Expression provided by the Constitution of India under Article 19 (1) (a).
b) Some of the arguments that why this criminal provision of defamation (u/s 499/500) must declare unconstitutionally:
Firstly, the Criminal provision of defamation (under section 499/500) does not constitute a "reasonable restriction" on speech, and even truth is not an exact defense because the defense only works when the statement is for the public good, which is a question of fact by the court. This could be arbitrary because Instead of making the plaintiff prove that the accused made a false statement, section 499 gives the accused the burden of proving that the statement was not only true but also for the welfare of the public at large.
Secondly, mere on the allegation, a magistrate may issue criminal process that the accused conspired with the person who made the allegedly defamatory written statements, also a criminal suit under section 499 can be filed even for the speech given by the political leaders, which is considered as the most protected speech to sustain democracy.
Lastly, there is also an argument that it is not clear even why the criminal provision of defamation has existed because of petitioners 499/500) and its constitutional validity. The judgment delivered on May 13, 2016, by the Supreme Court in Subramanian Swamy V. The Union of India ("Judgement") was delivered by Justice Dipak Mishra with Justice Prafulla C. Pant. The Judgment in the case started by analyzing the meaning of the terms 'defamation' and 'reputation', and their interaction of these terms with the right of the freedom of speech and expression mentioned under Article 19(1)(a) of the Indian Constitution. are in the opinion that civil remedy is more than sufficient for that.
c) Court Held:
However, the apex court of the country, i.e., the Supreme Court upheld criminal defamation (u/s
The reputation of an individual must be secured as it was included in the protection of 'dignity, which is a very important aspect of the constitutionally protected right to life under article 21 of COI. Also, Defamation, in the right to freedom of speech and expression guaranteed under Article (19)(1)(a) is subject to reasonable restrictions. The Judgement also recognizes principles of reasonable restriction are that the restrictions which should serve the interest of public and should not be excessive; and held that reputation of an individual is a basic element enshrined under Article 21 of the Constitution and balancing of Fundamental rights is a constitutional necessity.
In addition, the court also emphasize for upholding the validity of criminal defamation is online defamation, in the age of the Internet it can be effectively countered only by making it a criminal offense, and this particular law is concerning part of the state's "compelling interest" to protect the dignity and reputation of citizens.
Finally, the Supreme Court holds that this criminal provision of defamation is not disproportionate. The reasonableness and its proportionality of a restriction are examined from the standpoint of the interest of the general public, and not from the person upon whom the restrictions are imposed. Applying this, the Court adjudged that criminal defamation law (u/s 499/500) be proportionate. Further, the Supreme Court dismissed the petition which challenges the constitutionality of the criminal provision of defamation, holding that it was a reasonable restriction on the right to freedom of expression enshrined under Article 19(1)(a) of the Constitution of India.
Conclusion:
If you were the victim of non-sexual harassment, it takes a skilled attorney to explore all of your options for obtaining compensation. The best way to fight back is by filing a lawsuit, often in collective action. Ultimately, you may be awarded damages for lost wages and benefits, pain and suffering, as well as punitive damages. When you consult Lipsky Lowe, you will have strength in your corner.
References:
The Indian Penal code Book Section 499.
Indian Kanoon org doc
https://www.indiacode.nic.in/show
https://www.upcounsel.com/harassment-in-the-workplace