Read Time:
1 Minute, 0 Second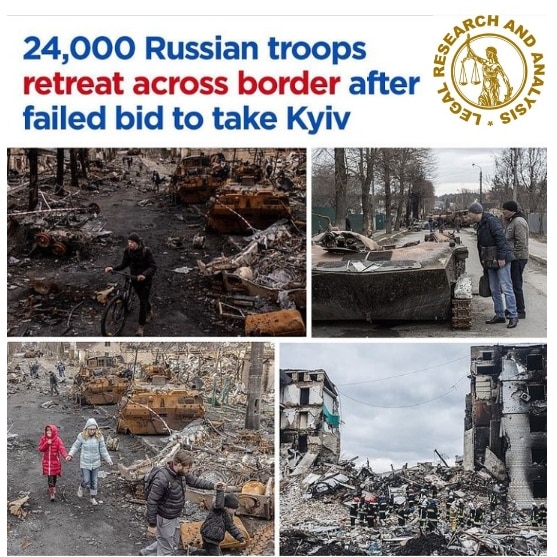 24,000 Russian troops retreat across border, after failed bid to take Kiev.
'This is your last chance to leave': Grim warning for Ukrainian citizens in the east as nation braces for heavy Russian attack after Putin pulled 24,000 troops away from Kyiv
Troops are regrouping in Belarus and Russia ahead of a major Donbas offensive
A Western security official said Russia will need a month to prepare for the push
Mariupol's civilian death toll has risen to 5,000, the besieged city's mayor said
It ends like this, a Major strategic blow to Kremlin. It came at a huge price, a price paid by entire economy of the country. Attacking Kiev was Never a wise decision, in the first place. Putin must re evaluate intelligence and strategic failures. Kiev has only decided not to join NATO, but not European Union, in coming future Ukraine will become member of the European union, which will ultimately strengthen Ukraine's stands at Geo politics, in such scenario if Moscow decides again to Lunch Putin's ambitious plans into action, it will provoke entire European union, bragging 22 countries into conflict would be something Russians would never like to take initiative.