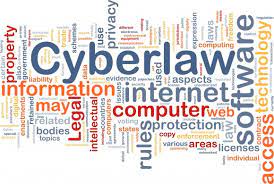 Recent Cases related to Cyber Law
Shreya Singhal v. Union of India (2013) 12 SCC 73
Judges:
Justice J. Chelameswar, Justice R.F. Nariman
Facts of the case:
Two women were arrested under Section 66A of the IT Act, 2000, alleged to have posted objectionable comments on the social networking site Facebook regarding complete shutdowns in Mumbai after a political leader's demise.
Issues:
Whether Section 66A of the Information Technology Act is constitutionally valid or not?
Whether Section 69A and the Rules are unconstitutional?
Whether Section 79(3)(b) and Information Technology "Intermediary Guidelines" Rules, 2011 is constitutionally valid or not?
Whether Section 118(d) of the Kerala Police Act is valid or not?
Judgement of the Case:
Here, the honourable Court held that Section 66A is ambiguous and is violative of the right to freedom of speech and takes away the speech that is innocent. It removed an arbitrary provision from IT Act,2000 and upheld the citizens fundamental right to free speech in India.