Read Time:
5 Minute, 42 Second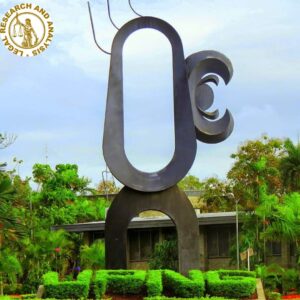 The concept and the definition of Human Security have been the hot debate since 1994 (Tadjbakhsh: 2005). Never a consensus was reached on the exact definition.
Human security goes beyond traditional notions of security to focus on issues such as development and respect for human rights. To some, human security concerns should be limited to situations marked by the threat or outbreak of violence.
A definitive view in this paper provides a means to assess the root causes of struggles (intra-campus) that will see the need for adequate proposal policies for resolving the crisis and to provide the need for sustainable fair living.
Human Security Policies focus on social and economic issues as they affect individuals, arguing that security (in the narrow sense of the term) is dependent on a wide-ranging network of factors that require a comprehensive approach to be effective.
Bunking or doubling up in students' rooms is a common trend that has been happening for more than two decades at the University of Papua New Guinea (UPNG) and the trend is boundless and is not subject to be stopped.
A study conducted by Wang et. al. (2011) concluded that students in China are crowded in dormitories, and have disallowed adequate ventilation, thus, they develop airborne respiratory infections. United Nations Development Program Report identifies disease under safety from chronic threats aspects of Human Security (UNDPR1994:22). Crowding in confined rooms has direct implications on Human (student) Security or welfare.
A post-occupancy evaluation study conducted by Khajehzadeh & Vale (2016) within 30 universities in Iran sees students having problems with privacy, interaction, security, noise, circulation, access hierarchy, storage spaces, use of rooms, and territory definitions.
Practically, this is currently happening at the University of Papua New Guinea. Architectural arrangements of how dormitories were built are narrowed where it attracts Khajehzadeh & Vale's findings. The welfare and security of students depend on the elimination of internal problems.
On this concept of human security, this research targeted a particular group of students who could not afford to earn themselves rooms within the campus.
As a result, they risk themselves in any means of survival by bunking with friends, staying overnight in open theatres, and selling to sustain their living. In partial fulfillment of the Politics of Security course studies, this research targets to identify the causes and reasons behind this group of insecure students.
An online survey, as well as focus group questions, was carried out inclusive of open and close-ended questions with qualitative and quantitative methodological approaches mixed methods.
This group of people called themselves or are termed Somalia or Somalians (Soms in short). Factually, they are the day students but choose to squeeze themselves with the boarding students in their halls of residence.
Of the total 76 participants, 32% of which are females while the remaining are males. We ask why they choose to be Soms irrespective of their gender and their responses see:
70 percent of the total participants voluntarily become Soms claiming they could not afford to pay the boarding and lodging fees. Interestingly, a portion of 15% chooses to be Soms because they say it is the cheapest. You only pay the University's compulsory fee. There are students who live in pom but choose to be Soms due to other reasons like bus fare to and fro, lunch money, timings for morning and afternoon classes, and others inclusively.
We further ask if their provincial governments offer scholarships, and again asked if it's sufficient to cover boarding and lodging fees. The response to the two is summarised as:
Exactly 59% of the total participants have provincial government scholarships while the remaining does not. However, when ask if the scholarships offer sufficient or required amounts for boarding and lodging fees, only 3% responded positively. The rest are negative. They offer amounts that are not sufficient.
With Higher Education Loan Program (HELP) introduced in 2020 by the current government, 28% of the total applied. Of the 28%, only one was successful, while 95% went unsuccessful.
On the other hand, more than 50% of the total participants scored themselves above the annual National Government Scholarship programs (HECAS and AES). Despite the effort, the national government failed to subsidize which see them hanging around as Soms.
The relationship between the two tables can be best summarized as an economic burden. Those who chose the cheapest option as well as those who live and have relatives in Pom still chose to become Soms claiming traveling expenses to and fro and class timings as the reasons. Asking whether the Covid-19 pandemic played an impetus role in them becoming Soms,
45% responded exactly of pandemic effects. The remaining disagreed. This 45% of respondents claimed loss of job, salary, or wage reduction, affects the paying ability and others as direct impacts on their parents or guardians.
Interestingly, during a focus group discussion between 28 individual students who were the host (students accommodating soms) and non-host (students who do not accommodate soms), we asked for their views on soms students. 54% of the total were hosts while the remaining non-host. The table below summarises their views on soms.
As depicted above, sadly non-hots got so many views on soms followed by the host. When asked about why they host or don't host soms. 40% of the total host say because of their relationship in either previous or current institutions (school best friends).
The remaining host because of tribalism, relatives, or church friends. Of the 46% (13) non-host, 38% don't want to host claiming that soms never help contribute to paying for their boarding and lodging fees. The remaining spread between disturbing privacies, extra burden, undisciplined acts, and crowding.
The trend is obvious. Lack of funding incurs threats to human security or survival. Government's failure to manage the national economy has down forced the burden on individuals. Students could not earn accommodation on campus due to a lack of funding or financial assistance.
Living at home and attending classes is expensive all year round. Economic strength or financial funding is the reason why students prefer to be soms; hanging overnight around the campus, doubling more than two in rooms, selling around the campus, and illegally creeping into the mess.
The intention to end the reign of Somalians will only be seen in increased funding for scholarship assistance schemes. A well-off economy at the national level (Economic Security) would best address human (students) security and welfare in student residential halls.
Yet economic insecurity would and will continue to increase the Somalian tribe on the campus. Funding is the main reason why students bunked extra in dormitory rooms at the University of Papua New Guinea.