Read Time:
4 Minute, 36 Second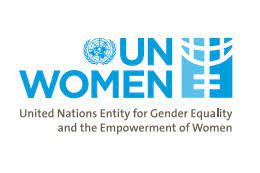 Empowerment of women is essentially the process of upliftment of the Economic, Social and Political status of women, the traditionally underprivileged ones, in the society. It is the process of guarding them against all forms of violence.
We call our country India Bharat-Mata but never realize its real meaning. It means a mother of every Indian whom we have to save and respect. Nowadays, women are increasingly gaining control over their lives and are actively taking their own decisions about their education, career, profession, and lifestyle. Women have demanded equality with men in matters of education, employment, inheritance, marriage, and politics, and recently in the field of religion also serve as priests. Also, women need to be given equal opportunities for education and employment without any sense of discrimination.
What is Women Empowerment?
Women's Empowerment implies the rights of women to make the decisions of their lives and giving equal rights to them in all spheres like Personal, Social, Economic, Political, Legal, and so on. In this era, women are working shoulder to shoulder with men. They are also able to balance between their profession as well as their home and family. They are playing multiple roles at home as a mother, daughter, sister, and wife and at working place as professionals with remarkable simplicity and compatibility.
Also, unfortunately, many of the women, to a large extent face exploitation and harassment which can be of diverse types like emotional, physical, mental, and sexual. They are often subjected to rape, abuse, and other forms of physical and intellectual violence.
Women Empowerment Under Law
Women are now claiming socio-political rights (right to work, right to education, right to decide, etc.) for them. The Parliament of India has passed various legislations to save women from various forms of injustice and discrimination.
To empower women there are some following laws:
Equal Remuneration Act – 1976;
Immoral Traffic (Prevention) Act – 1956;
Medical Termination of Pregnancy Act – 1971;
Commission of Sati (Prevention) Act – 1987;
Prohibition of Child Marriage Act – 2006;
Pre-conception and Pre-natal Diagnostic Techniques (Regulation and Prevention of Misuse) Act – 1994 and Sexual Harassment of women at workplace (prevention and protection) Act – 2013.
Leading Cases
More recently, in the wake of the Nirbhaya case involving the rape and brutal murder of a paramedical student in Delhi, the government has passed the Juvenile Justice (care and protection of children) Bill, 2015. This act makes a significant departure from the earlier Juvenile Justice (care and protection of children) Act, 2000, as the juvenile age inventing punishment for the offense now stands reduced from 16 to 18 years.
According to the provisions of the constitution of India, it is a legal point to grant equality to women in the society in all spheres just like males have empowered women, is the main motto of the development department because an empowered mother with a child makes the bright future of any nation.
In 1973, Roe v. Wade, a landmark American court case that effectively legalized abortion across the US. Before then, it was up to the laws in individual US states to regulate abortions. This meant lots of women were forced to use illegal clinics or dangerous untrained practitioners. This decision had a huge impact on women's rights in the US but was extremely controversial as people divided into anti-abortion and pro-choice groups. This is relevant because Roe v. Wade is the only thing protecting abortion rights in dozen of US states, and a court case happening right now is looking to overturn it. The current Dobbs v. Jackson women's Health Organization is widely regarded as the most important abortion right case in nearly 50 years.
Perks of Women Empowerment
Women empowerment raises the confidence of women in their ability to lead meaningful and purposeful lives. It abolishes their dependence on others. They are able to lead their lives with dignity which increases their self-esteem and give them a unique Identity. They are able to gain recognition and form a meaningful contribution to the well-being of society.
Legal Provisions for Women in India
The principle of gender equality is enshrined in the Indian constitution in its Preamble, Fundamental Rights, Fundamental Duties, and Directive Principles. The constitution not only grants equality to women but also empowers them to adopt measures of positive discrimination in favor of women.
Women may be victims of any of the crimes such as Murder, Robbery, Cheating, the crimes, which are directed specifically against women, are characterized as crimes against women. These are broadly classified under two categories:
The crimes identified under The Indian Penal Code (IPC)
Rape (Sec. 376 IPC)

Kidnapping and Abduction for different purposes (Sec. 363-373)
Homicide for Dowry, Dowry deaths of their attempts (Sec. 302/304-B IPC)
Torture, both mental and physical (Sec. 498-A IPC)
Molestation (Sec. 354 IPC)
Sexual Harassment (Sec. 509 IPC)
The crimes identified under Special Laws (SLL)
The Special Marriage Act, 1954
The Hindu Marriage Act, 1955
The Maternity Benefit Act, 1961 (Amendment in 1995)
Dowry Prohibition Act, 1961, and so on.
Conclusion
The empowerment of women has become one of the most important concerns of 21st century. Not only at the national level but at the international level. It helps to make the society and world a better place to live in. Government initiatives alone would not be sufficient to achieve this goal. Society must take initiative to create a climate in which there is no gender discrimination.