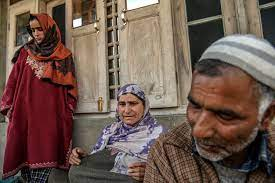 Article . Human RIghts
On April 15, 2023 by Irshad Ali
A protracted battle has ravaged the South Asian nation of Kashmir, which has led to a significant shortage of mental health services. Individuals seeking mental health care in Kashmir confront a number of obstacles, including limited access to care, a lack of specialised facilities, the stigma around mental illness, and the psychological effects of conflict.
current affairs
On April 4, 2023 by Irshad Ali
The stigma associated with women's reproductive health is a pervasive and deeply ingrained problem that has an impact on women all around the world. There are several aspects of reproductive health, including menstruation, pregnancy, childbirth, family planning, and menopause.