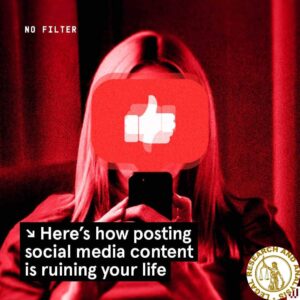 Social media has brought a level of exposure never seen before in human history—and it turns out that being watched by so many people has significant psychological effects.
According to research, excessive social media use is associated with an increased risk of anxiety and depression symptoms.
There appears to be a strong link between people's mental health and online habits. Furthermore, many psychologists believe that people are dealing with psychological effects that are widespread but not always visible.
"What we're discovering is that people are spending far more time on screens than previously reported or than they believe," says Larry Rosen, emeritus professor of psychology at California State University, Dominguez Hills. "It's almost like an epidemic."
Rosen has been researching the psychological effects of technology since 1984, and he claims to have seen things "spiral out of control." He claims that people receive dozens of notifications per day and that they frequently feel unable to escape their online lives.
"The screens are in your head even when you're not on them," Rosen says.