Read Time:
1 Minute, 19 Second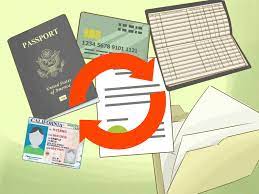 How to change your name legally? Know in simplified words You have to follow the following points to change your name.


Affidavit
You have to submit an affidavit in your respective district court area before a magistrate or notary public to change your name.
The affidavit should mention the present name and the desired new name, as well as the reason for the change of name.

The affidavit should be made on non-judicial stamp paper of minimum value.
If an Indian resident abroad has to change his/her name, then that person will have to submit a form attested by the Embassy of India / High Commission of India to the department concerned with the change of name.
To publish in newspaper
You will have to place an advertisement in a local daily newspaper stating the residential address as well as the name of the father/husband to change your name
Notification in the gazette
Your name will be published in the official gazette of your state.

You have to contact the government press of your respective state and pay the prescribed fee along with filling the form.

Your name change notification will be published in the official gazette of the state and a copy of the changed name will also be sent to the address given by you.
With the gazette notification, your name is officially changed.
Note- There may be exceptions in the law, for more analysis, it is necessary to get the facts and situation reviewed by the concerned officer.
THE AUTHOR IS AN PARA LEGAL VOLUNTEER