Read Time:
1 Minute, 59 Second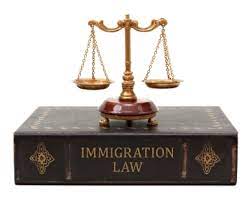 Some facts about Immigration Law
Immigration rules and restrictions
Foreigners entering India are obliged to get visas from India Missions under the Passport (Entry in India) Act, 1920.
The statute also specifies which papers must be submitted during their lawful journey in order to be admitted to the nation.
The Foreigners Statute, 1946 – This act governs foreigners' admission and stay within Indian boundaries till they leave.
A dependent visa or (X) visa can be converted into an employment visa
Types of Visas with which immigrants can visit India
Employment visa – a foreigner who is a highly skilled and/or qualified professional is granted an employment visa. It is not granted to a citizen of Pakistan.
Business visa – Business visa is granted to foreign nationals who wish to visit India to establish a business or industry or explore the possibilities to set up an industrial/business venture.
Project visa – A foreign national who is coming to India for the execution of projects in the project and steel sector is granted a project visa. This visa is project-specific and a person is not allowed to engage in another project.
X-/Entry visa – Entry visa is granted to a foreigner who is of Indian origin, who does not possess an OCI card, may be granted an X-1 visa for 5 years at a time.
International legislations and policies
The International Covenant on Civil and Political Rights, 1966
This convention states all the state parties to take all necessary measures to ensure:
• Right to liberty and security.
• Right to the same employment opportunities.
• Right to choice of profession and employment.
• Right to job security and training.
• Freedom from arbitrary arrest and detention.
• Equality before the courts and tribunals.
The Migration for Employment Convention, 1949
This convention is binding on members of the International labor organisation (ILO) who have adopted and undertaken to follow the convention. It provides for:
• The obligation of members to make available the information on national policies, laws, and regulations relating to emigration and immigration to ILO and other members on request.
• To make available information related to special provisions for migration for employment and working conditions and livelihood of migrants.
• To maintain adequate and free service to assist migrants for employment.
• To take appropriate steps against misleading propaganda relating to emigration and immigration.