0
0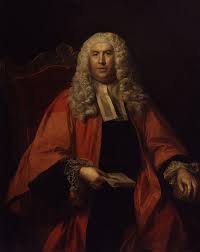 LEGAL PERSONALITY OF THE WEEK; WILLIAM BLACKSTONE
Sir William Blackstone was an English jurist, judge and Tory politician of the eighteenth century. He is most noted for writing the Commentaries on the Laws of England.
Following a slow start to his career as a barrister, Blackstone became heavily involved in university administration, becoming accountant, treasurer and bursar on 28 November 1746 and Senior Bursar in 1750.
Blackstone is considered responsible for completing the Codrington Library and Warton Building, and simplifying the complex accounting system used by the college.
On 3 July 1753 he formally gave up his practice as a barrister and instead embarked on a series of lectures on English law, the first of their kind.