0
0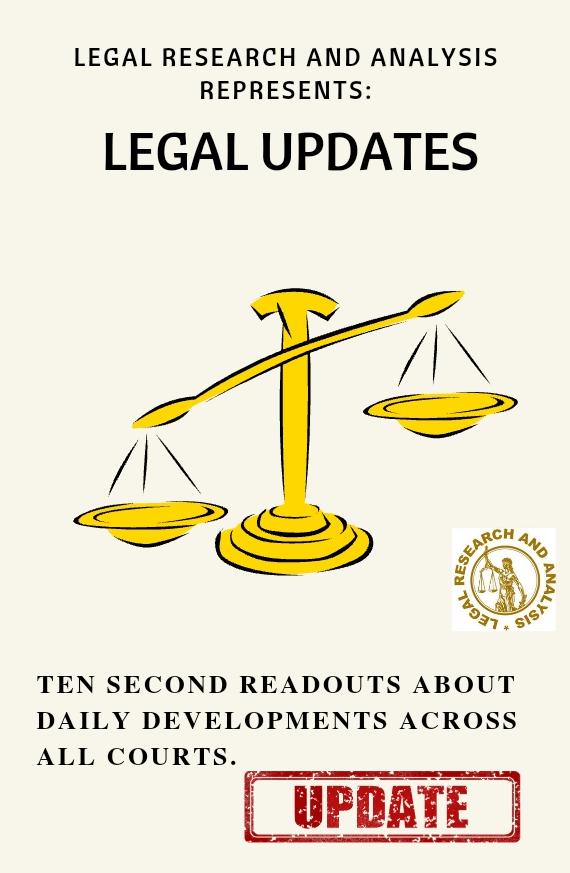 LEGAL UPDATES
Supreme Court Directs Prisoners Released On Parole In Kerala Due To COVID-19 To Surrender Within 2 Weeks.
supreme Court Refuses Urgent Listing For Plea To Declare Virtual Court Hearing A Fundamental Right
Bar Of Voting On Related Parties Under Section 188 Of Companies Act 2013 Operates Only At The Time Of Entering Into Contract Or Arrangement : Supreme Court.
Mortgagor Has Right To Redeem Usufructuary Mortgage At Any Point Of Time : Supreme Court.
CBDT's Grace Marks Policy For Dept Exam Not Meant To Allow Reserved Category Candidate To Switch Over To General Category : Supreme Court.