0
0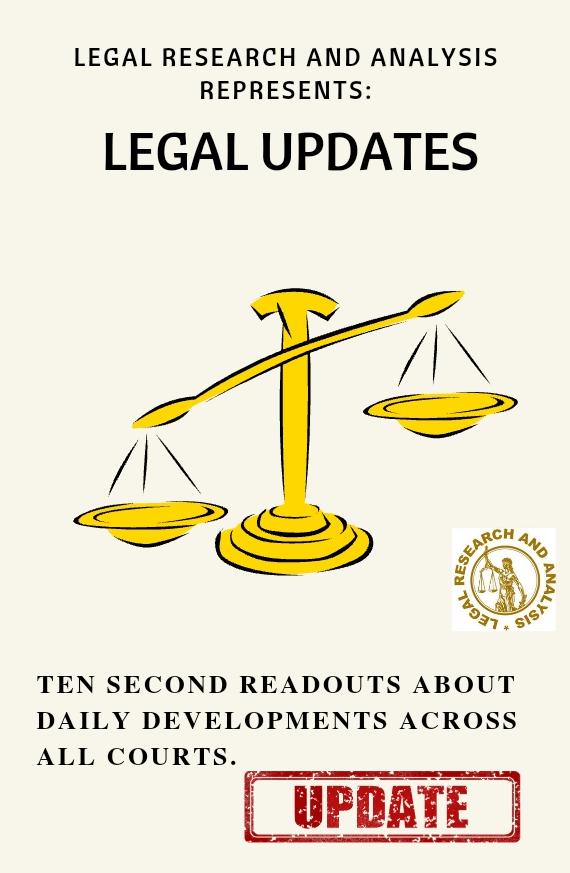 LEGAL UPDATES
Income Tax Act – Loss Suffered Due To Exchange Fluctuation While Repaying Loan Can Be Regarded As Revenue Expenditure : Supreme Court.
Practical Difficulties In Administration Of Delhi Necessitated GNCT Amendment Act 2021: Centre Tells Supreme Court.
EWS Issue : Supreme Court To Hear Plea Challenging Validity Of Rs 8 Lakhs Annual Income Criteria In May 2022
Supreme Court Reserves Order On Centre's Plea To Refer GNCTD-LG Dispute On Services To Constitution Bench; Wants To Wrap Up Hearing In May.
Tihar Jail Security : Installation Of Mobile Signal Jammers , Body Scanners In Progress, Delhi Govt Tells Supreme Court.