0
0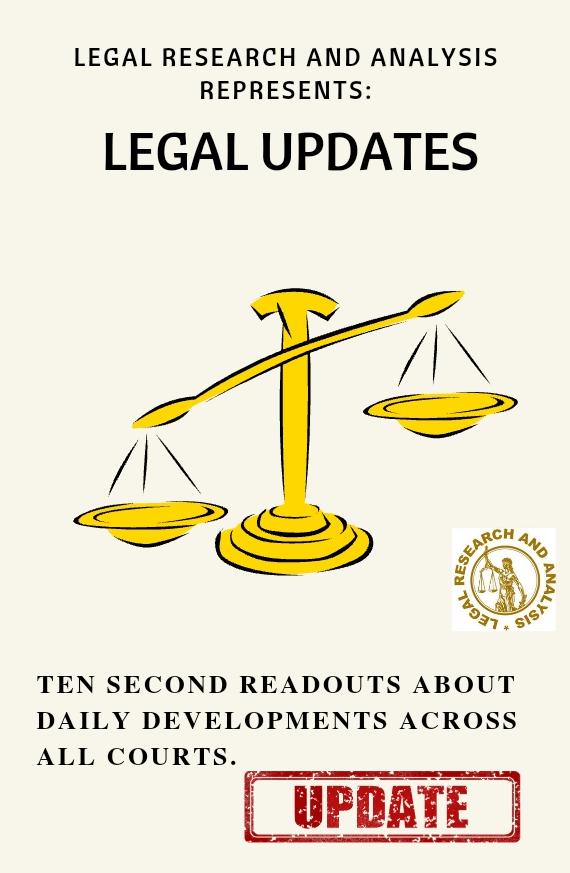 LEGAL UPDATES; Ten Second readout
Delhi High Court issues notice in plea for action against those pasting 'Judge' stickers on their vehicles.
Women in godman Virendra Dev Dixit's ashram clearly indoctrinated; Court cannot be fooled: Delhi High Court
[Srinagar Acid Attack Case] Juvenile Justice Board declines bail to accused 8th standard student
[Jahangirpuri Demolition Drive] Will take serious view of demolition carried out after status quo order: Supreme Court.
Delhi High Court directs Parle to modify ads by blurring image of cookies similar to Good Day biscuits .