0
0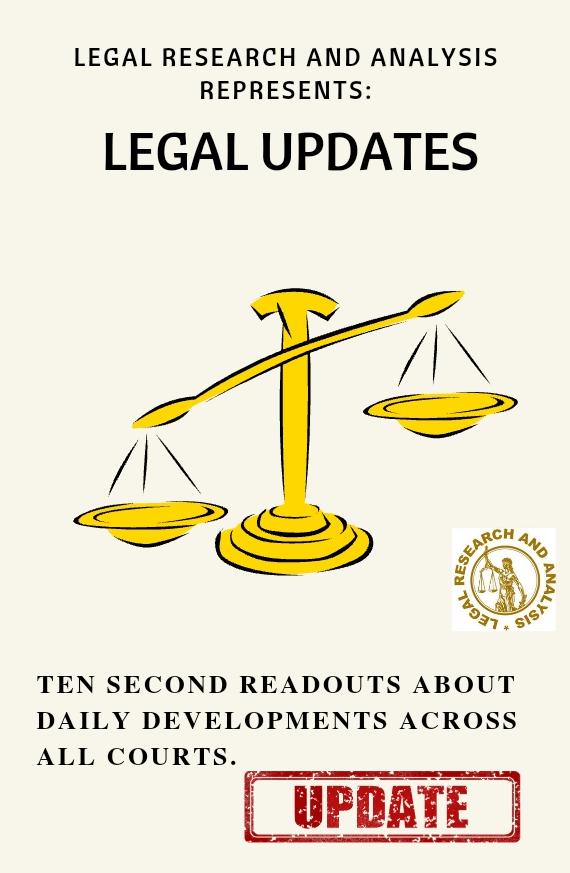 LEGAL UPDATES; Ten Second readouts about daily developments across all courts.
Delhi High Court order on stray dogs' right to food stayed by Supreme Court
Delhi court denies bail to former AAP Councillor Tahir Hussain in money laundering case
Madras High Court to revert to full physical hearing from March 7.
Delhi High Court dismisses ML Sharma's plea seeking CBI probe into 2008 agreement between DMRC and Delhi Airport Metro.
Leaving with pride intact; consider govt's negative perception a certificate of independence: Justice Akil Kureshi ‼️