0
0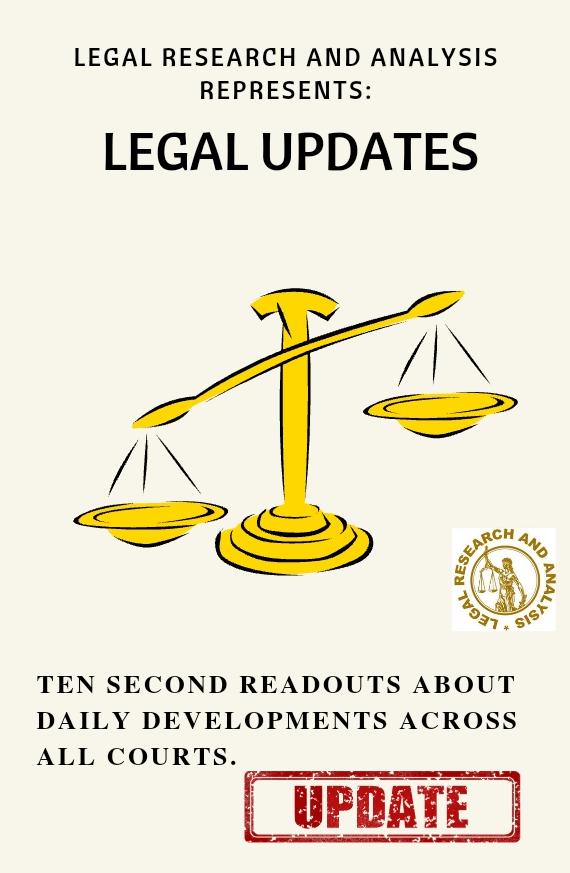 Plea before Supreme Court against pharma giving freebies to doctors for prescribing their drugs.
Supreme Court praises Azim Premji for forgiving the person who filed 70 frivolous complaints against him.
Take action against Police Inspector for not filing FIR in cognizable offense: Karnataka High Court
[Yes Bank Fraud] Special Court rejects Rana Kapoor's challenge to sanction under the Prevention of Corruption Act.
Plea before Bombay High Court against illegal eating outlets operating through Swiggy, Zomato, Dunzo.