0
0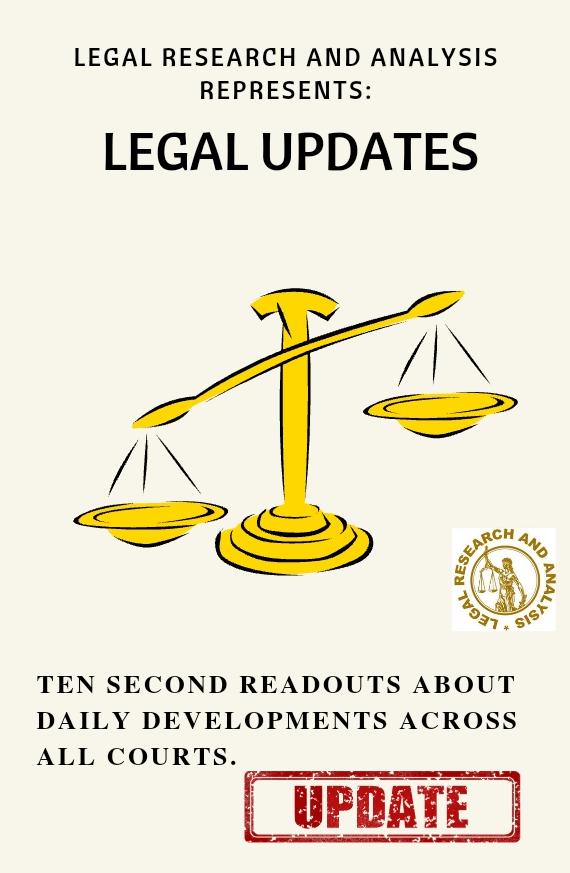 LEGAL UPDATES: Ten Seconds readouts
High Court Can Exercise Inherent Jurisdiction U/S 482 CrPC To Modify Bail Conditions, S.362 CrPC Not Bar: Madhya Pradesh HC.
Delhi High Court Issues Notice On Appeal By Specially-Abled Tennis Player For Participating In Deaflympics As Substitute Player .
'Should Not Be Forced To Sacrifice Education': Calcutta HC Directs SBI To Process Education Loan Of Law Student Under 'WB Student Credit Card Scheme' Within 2 Weeks.
Courts To Ignore Violation Of Principles Of Natural Justice If Only One Outcome Is Possible In Facts Of The Case: Punjab & Haryana HC.
Condition Of Pre-Deposit U/S 19 MSME Act Mandatory ,Prevails Over Exemption To Govt Under Order XXVII Rule 8A CPC: Allahabad High Court.