0
0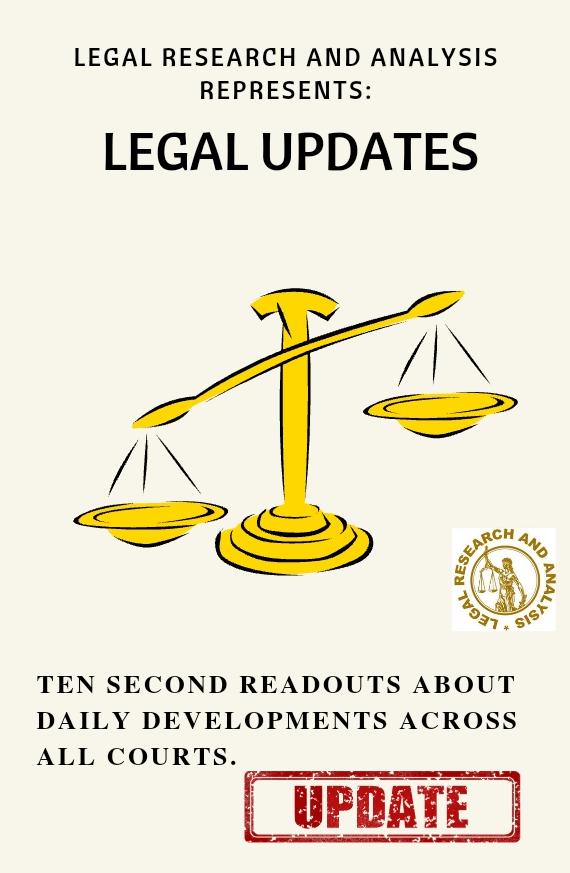 LEGAL UPDATES: Ten Seconds readouts
"If we have to take up all PILs, then why did we elect government?" Supreme Court.
[Section 24 of Land Acquisition Act] Interim order period to be excluded while computing 5-year period: Supreme Court
[Employees Strike] Show compassion; let people not lose livelihood: Bombay High Court to MSRTC.
Vacancies in Central Excise Settlement Commission 'alarming'; Delhi High Court seeks status report from Central government.
Never expected such lethargic and lawless behaviour: Andhra Pradesh High Court finds 8 IAS officers guilty of contempt.