0
0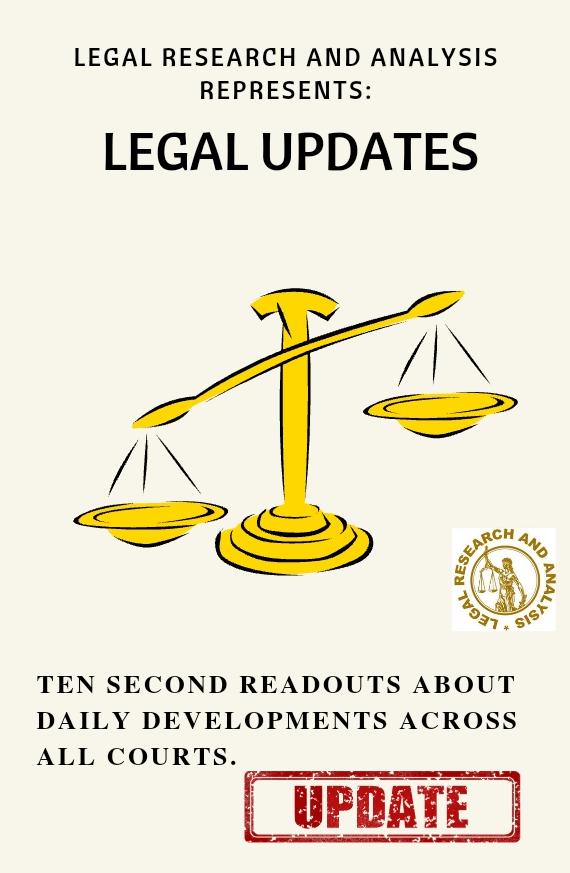 LEGAL UPDATES: Ten Seconds readouts
Rajasthan High Court commutes death penalty of four men to life imprisonment.
"Father lays foundation of security, trust, love": Special Court sentences man to 25 years in jail for raping daughter.
Advocates who voluntarily suspend legal practice for government employment not members of Bar: Kerala High Court.
TMC spokesperson moves Supreme Court against tenure extension of ED Director Sanjay Kumar Mishra.
Karnataka High Court orders State to withhold salary of Principal Secretary of Health Dept until MRI machine installed at DIMHANS.