0
0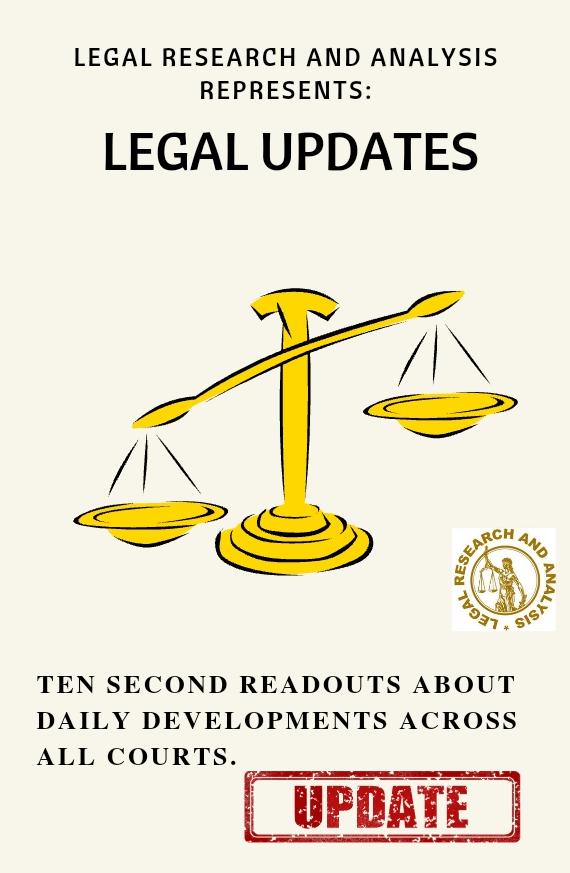 LEGAL UPDATES; Ten Seconds readouts
Plea filed before Bombay High Court against non-implementation of child marriage prohibition laws in Maharashtra.
Delhi High Court seeks RBI's response on plea seeking probe into loans becoming NPAs.
Supreme Court sets aside NGT order directing closure of industrial units operating without prior Environmental Clearance.
[BREAKING] Birbhum violence: Calcutta High Court directs transfer of probe to CBI.
False compensation claims for COVID-19 deaths unethical ; Supreme Court allows Central govt to scrutinise 5% claims in 4 States.