0
0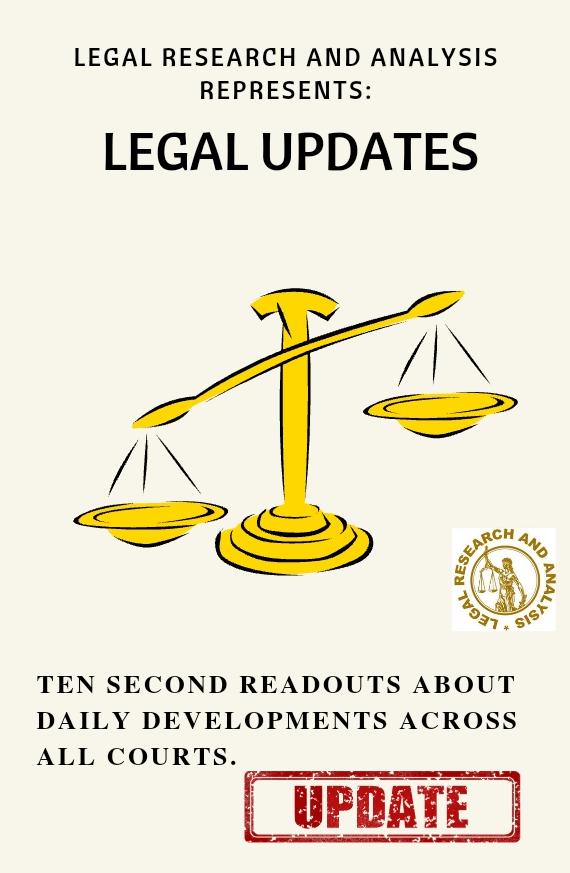 LEGAL UPDATES; Ten Seconds readouts
"Accused Can't Be Convicted Merely Because Co-Accused Pleaded Guilty": Delhi Court Acquits Trilochan Singh In 2005 Satyam-Liberty Cinema Blast Case.
Meghalaya High Court Quashes POCSO Case Noting That Minor 'Victim' Gave Birth To Child While Living With Accused As His Wife.
Age Criteria Of 6 Years For Class 1 Admissions Doesn't Violate RTE Act : Kendriya Vidyalaya Sanghathan Tells Delhi High Court.
Uttarakhand HC Directs Public Service Commission To Declare Result Of Candidate Who Deposited Late Fees , Provisionally Appeared In Mains Exam
Persons Who Purchased A Portion Of Paddy Land After Commencement Of Act Can't Reclaim It For Residential Use : Kerala High Court Overrules Earlier Precedent.