0
0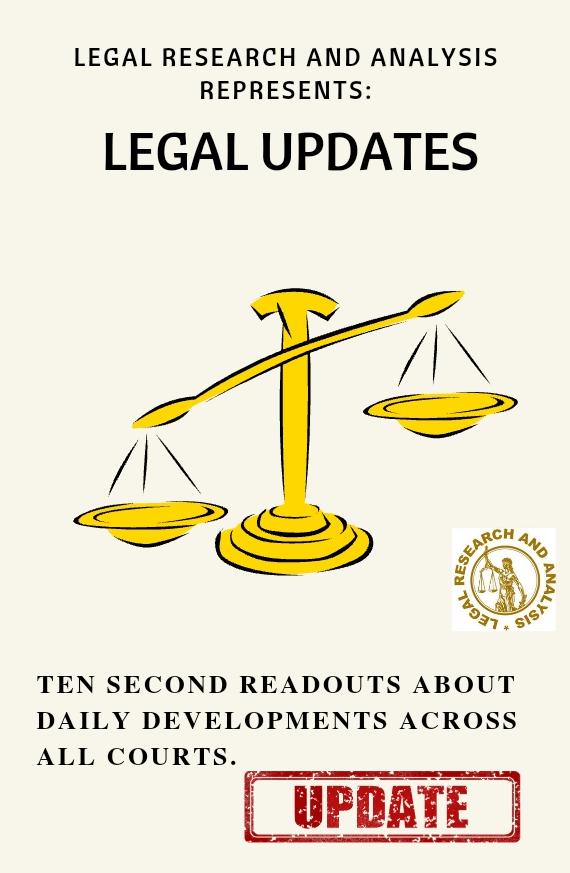 Parties Cannot Be Referred To Arbitration In Absence Of Privity Of Contract: Telangana High Court; LEGAL UPDATES
Parties Cannot Be Referred To Arbitration In Absence Of Privity Of Contract : Telangana High Court.
'Can't Be Kept In Limbo': High Court Asks Delhi Govt To Take A Definite Stand Over Regularization Of Colonies In Sainik Farms .
Merely Because An Application Under Section 7 Of IBC Is Filed, It Is Not An Embargo On The Court Exercising Jurisdiction Under Section 11 Of The A&C Act: Bombay High Court.
Birth Certificate Issued By Municipal Authority Must Be Given Eminence If Not Shrouded By Suspicious Circumstances : Punjab & Haryana High Court.
Is It Proper To Use Word 'Jumla' Against PM? There Has To Be 'Lakshman Rekha' For Criticism : Delhi HC On Umar Khalid's Speech.