Read Time:
2 Minute, 30 Second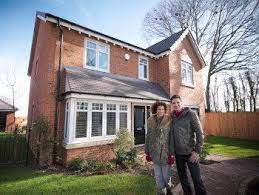 Some facts about Property Law
Laws related to Property in India
The term "transfer of property" generally means an act by which a living person, company, or state conveys property, in present or in future, to one or more other living persons, to himself and one or more other living persons, to the state, or to a private company.
Transfer of Property Act, 1882
Transfer of property is defined under Section 5 of the Transfer of Property Act, 1882. It refers to an act done by a living person conveying property to one or more person or by himself or by one or more living persons in the present or the future.
Section 10 states that when a property is transferred subject to a condition absolutely restraining the transferee (or any claimant through him) from parting with or disposing of his interest in the property, the condition or limitation is void.
Section 13 is an exception to the general rule regarding transfer between two living persons. In this section a transfer can be made in favor of an unborn person. Such a benefit to an unborn person is valid subject to certain rules under the section.
Real Estate (Regulation and Development) Act (RERA), 2016
The Act put a precept for prior registration of real estate projects with real estate regulatory authority.
On the non-compliance of the registration, the aggrieved allottee may file a complaint under Section 4 of the Act.
Section 11(4)(c) constrains that the promoter shall be responsible to obtain the lease certificate, where the real state project is developed on the leasehold land.
Section 59 of the Act ensures delivery of accurate project details whereby if the builder is found at fault, then, they will have to pay 10% of the project's expenses or face imprisonment up to three years.
Landmark Judgements
In this case, the court held that by virtue of the plaintiff and respondent's prior agreement, the plaintiff had relied on the statements made by the respondent.
The key principle laid down in this case was "Promissory Estoppel is established in proprietary matters where one makes a statement which another relies on to their detriment."
In this case, a two-judge bench held that the two daughters would get a share in the property, even though their father had passed away before the Amendment Act, 2005.
Types of Transfer:
The most common method of acquiring an interest in property is as the result of a consensual transaction with the previous owner, for example, a sale, a gift, or through inheritance.🎗
It is also possible for property to pass from one person to another independently of the consent of the property owner. This is known as non-consensual transfer.
For example, this occurs when a person dies intestate, goes bankrupt, or has the property taken in execution of a court judgment