Read Time:
1 Minute, 40 Second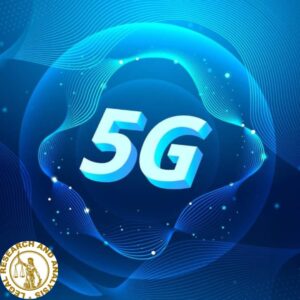 The Prime Minister Narendra Modi's 5G services launch will provide the general public with a host of advantages.
Several industries, including education, health, agriculture, and the banking system, will undergo a radical transformation as a result of the next generation of high-speed 5G services.
The speed of 5G technology will be ten times faster than that of 4G, and its spectrum efficiency could be three times higher. India has now joined a small group of nations that provide 5G technology, along with the US, Korea, the UK, Japan, and China.
The most recent technological advancements will assist with disaster monitoring in real-time, precision agriculture, and reducing the need for human intervention in hazardous industrial operations, including deep mines and offshore activities, among others.
In eight cities, including Delhi, Mumbai, Kolkata, Chennai, Bengaluru, and Varanasi, Airtel has launched 5G services; Reliance Jio will do the same by Diwali.
Communication Minister Ashwini Vaishnaw stated at the present India Mobile Congress, IMC, in New Delhi that over 200 Indian cities will receive 5G service in the next six months, and that efforts are being made to make 5G services available in 80 to 90% of the nation in the following two years.
He added that  Bharat Sanchar Nigam Limited will provide 5G services next year in the country.
Mr. Vaishnaw stated yesterday at an event at IMC that the government aims to build 100 labs for 5G technology throughout India, at least 12 of which will be used for student training and experimentation.
The minister also requested advice from the companies taking part in the Indian Mobile Congress over the new telecom bill, which intends to streamline the licensing process.
According to Mr. Vaishnaw, the government is making serious efforts to streamline the licensing process for all telecom providers.
Piyush Goyal, the minister of commerce and industry, added that the introduction of 5G would be a turning point not just for India but for the entire world.