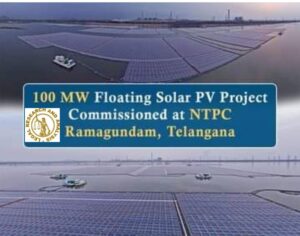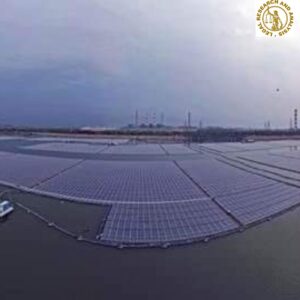 The highest dangling solar power venture in India is now fully functional. With effect from July 1st, NTPC asserted retail operations of the final part capacity of 20 MW of the 100 MW Ramagundam Floating Solar PV Project in Ramagundam, Telangana.

The commercial entity of solar panels capacity in the Southern Region increased to 217 MW with the completion of the 100-MW Solar PV Project at Ramagundam. The Ramagundam 100-MW Floating Solar Project is equipped with cutting-edge innovation as well as environmentally friendly features. The project, which has a significant effect of 423 crore rupees, spans 500 acres of the reservoir.

According to an official release, the inclusion of floating solar panels reduces evaporation from water bodies, thereby aiding in water conservation. Water evaporation of nearly 32.5 lakh cubic meters per year can be avoided. The water body beneath the solar cells helps to keep their ambient temperature stable, improving efficiency and generation.