0
0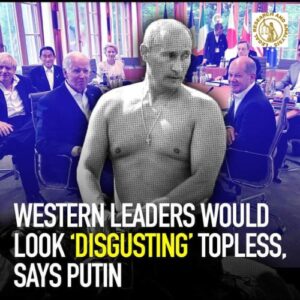 President Putin has slammed Western leaders for making fun of his iconic bare-chested exploits at the G7 summit.
Boris Johnson, for example, suggested that he and his colleagues strip naked (please God no) to demonstrate that they were 'tougher' than Putin, while Canadian Prime Minister Justin Trudeau suggested they all do their own 'bare-chested horseback riding display' (Double please God no.)
Putin addressed this during a visit to Turkmenistan on Thursday, pointing out that Western leaders, unlike him, abuse alcohol and do not participate in sports.
'I'm not sure if they wanted to undress above or below the waist,' he said. 'However, I think it would be a revolting sight in any case.'