Read Time:
1 Minute, 25 Second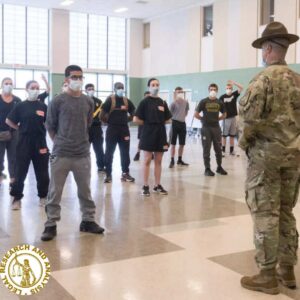 Organizations all around the nation are still suffering from a labor shortage, and the US Army is not an exception.
Military authorities revealed on Friday that the Army fell short of its recruitment target for this year by 25% or 15,000 soldiers. And as we approach the new year, the other military branches are lagging behind.
These difficulties have various causes. However, there is reason to suppose that the vast majority of Gen Z — the target demographic for recruiting now — wouldn't even qualify even if the military were the only company left calling.
77% of 17 to 24-year-olds were disqualified for military service without a waiver, according to a 2020 Pentagon study that was first reported by Military.com last Friday. This is an increase of 6% from the last study in 2017.
The bulk of the 77% would not have qualified, according to the research, for a variety of reasons. The most common reasons for disqualification, however, were "overweight," "drug and alcohol misuse," "medical/physical" health," and "mental health," with respective rates of 11%, 8%, 7%, and 4%.
The same labor problem that US businesses are experiencing also affects the military. Many young individuals have chosen alternative career paths in recent years due to the huge number of job openings and increased pay and benefits offered by employers.
The Army has started to provide sign-on bonuses of up to $50,000 for select roles in the response. But it's obvious that the issue hasn't been resolved. The Pentagon analysis shows that many Gen Zers might be turned away even if they started to swarm the military ranks in their millions.