0
0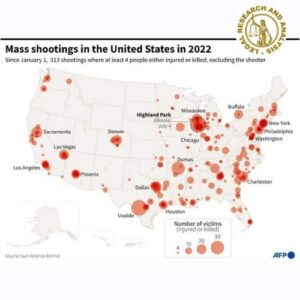 According to the Gun Violence Archive, an independent data collection agency, at least 309 mass shootings have occurred in the United States this year. This equates to approximately 11 shootings per week.
According to archive data, 2022 is on track to set a new high, possibly outpacing the 692 shootings recorded in 2021.
While firearm sales remain high in comparison to pre-pandemic levels, Forbes reports that sales have begun to decline. According to Small Arms Analytics & Forecasting, the number of guns sold by US dealers in the first six months of 2022 decreased by 16% compared to the same period last year.