Read Time:
1 Minute, 15 Second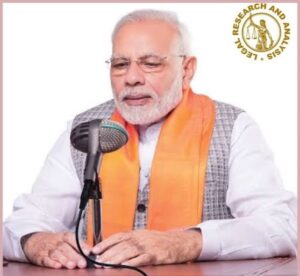 The country's citizens were urged to use the word "Tiranga" as their profile image on social media between August 2 and August 15 in support of the "Har Ghar Tiranga" Movement, which will take place from August 13 to 15. Prime Minister Narendra Modi announced this on Sunday.
In tandem with the Azadi Ka Amrit Mahotsav, a one-of-a-kind trend called "Har Ghar Tiranga" is scheduled for August 13th through 15th.
In a speech to the monthly radio program "Mann Ki Baat" today, Prime Minister Narendra Modi urged listeners to "continue this movement by flying the National Flag at our houses.
Azadi Ka Amrit Mahotsav is running a campaign called "Har Ghar Tiranga" to encourage people to bring the Tiranga home and lift equipment to mark the anniversary India's 75th anniversary of independence.
Prime Minister Modi said on the 91st latest episode of the regular monthly radio show Mann Ki Baat that as India celebrates 75 years of independence, this will be a glorious and historic time.
The Government of India has launched an effort called Azadi Ka Amrit Mahotsav to commemorate and celebrate 75 years of independence as well as the illustrious past of its people, culture, and accomplishments.
The 75-week counting down to our 75th anniversary of independence commenced on March 12, 2021, and the formal journey of Azadi Ka Amrit Mahotsav began on that date.
It will end one year later, on August 15, 2023.