Read Time:
1 Minute, 10 Second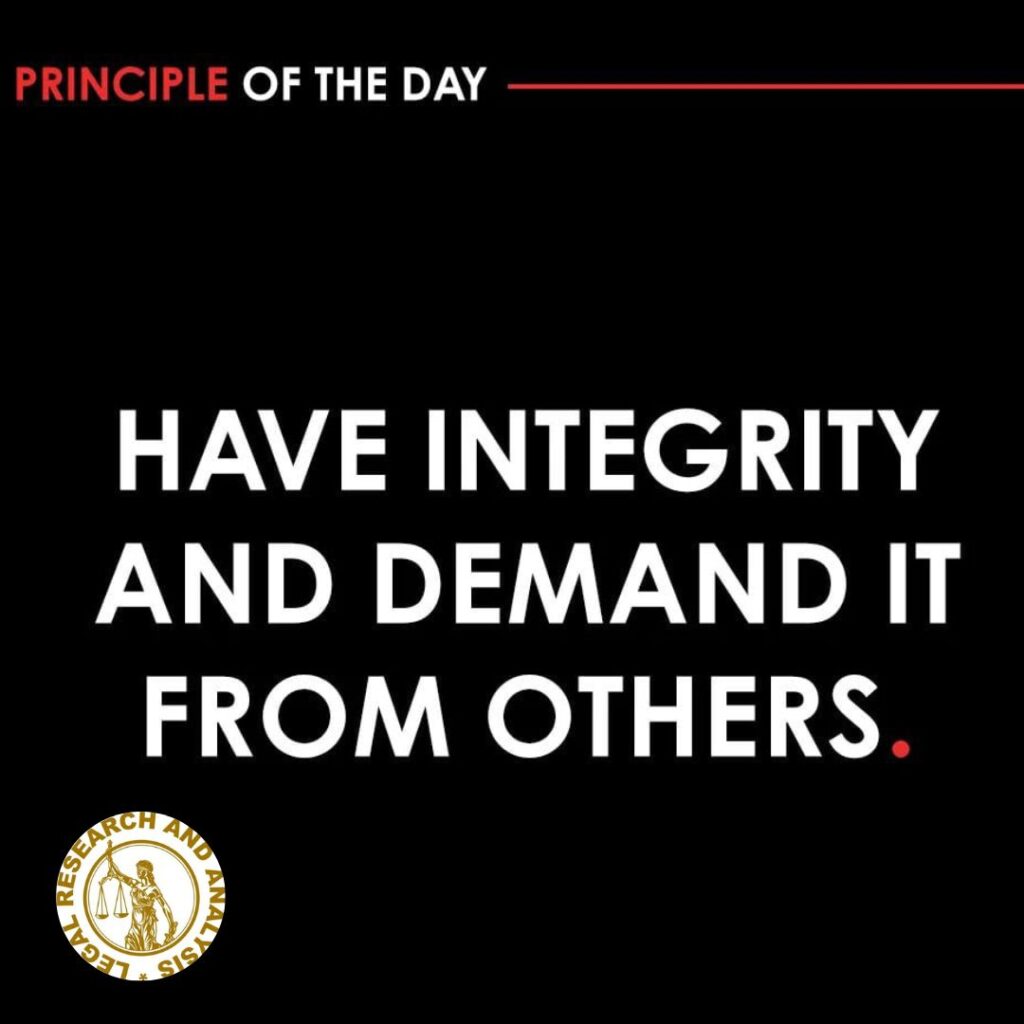 Integrity comes from the Latin word Integritas, meaning "one" or "whole." People who are one way on the inside and another way on the outside–i.e., not "whole"–lack integrity; they have "duality" instead.
While presenting your view as something other than it is can sometimes be easier at the moment (because you can avoid conflict, embarrassment, or achieve some other short-term goal), the second and third-order effects of having integrity and avoiding duality are immense.
People who are one way on the inside and another on the outside become conflicted and often lose touch with their own values. It's difficult for them to be happy and almost impossible for them to be their best.
Aligning what you say with what you think and what you think with what you feel will make you much happier and much more successful.
Thinking solely about what's accurate instead of how it is perceived pushes you to focus on the most important things. It helps you sort through people and places because you'll be drawn to people and places that are open and honest.
It's also fairer to those around you: Making judgments about people so that they are tried and sentenced in your head, without asking for their perspective, is both unethical and unproductive. Having nothing to hide relieves stress and builds trust.