Read Time:
1 Minute, 10 Second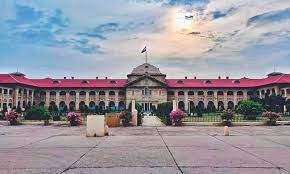 Allahabad High Court has given a big order regarding transgender. The court has said that even a transgender woman can adopt a child. The court said that any child can be adopted under the Hindu Adoption and Maintenance Act, 1956 by single parents. This order was given by a division bench of Justice Dr. Kaushal Jayendra Thakur and Justice Vivek Verma while hearing a petition filed by a transgender woman Reena Kinnar and her husband. In the petition, there was a demand to issue an order to the Deputy Registrar Varanasi to consider the online application for registering their marriage.
The petitioner (transgender woman) and her husband (male) got married in Hindu rituals in December 2000 at Mahavir Mandir, Orderly Bazar, Varanasi. They decided to adopt a child. A marriage certificate was required under the Hindu Marriage Act for the adoption of a child. So he applied online before the Deputy Registrar Varanasi. Their marriage was not registered as the petitioner is a transgender woman. Hence he filed a petition in the High Court to direct the Sub-Registrar to register his marriage. so that they can adopt a child.
The High Court directed the Registrar to pass detailed orders on the online applications of the petitioners. It also said that a marriage certificate is not required for the adoption of a child.