Read Time:
1 Minute, 37 Second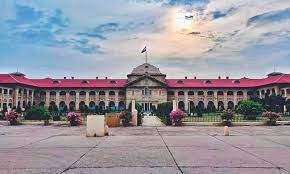 Recently, the Allahabad High Court in Lucknow stayed the order of the Chief Judicial Magistrate, under which the CJM, acting as a Lok Adalat, convicted a person and sentenced him to a fine. Justice Karunesh Singh Pawar passed the order on a petition filed by Surya Kumar and others under section 482 of CrPC.
Advocate Rishad Murtaza submitted that by the impugned order, the Chief Judicial Magistrate, Shravasti Bhinga, who was acting as the Lok Adalat, convicted the case on merits and adjudicated it, imposed the fine, and passed an order of sentencing. jurisdiction has been crossed.
It is completely without jurisdiction as provided to the Lok Adalat by virtue of the Legal Services Authorities Act, 1987.
It was further submitted that the Lok Adalat can decide the matter only through settlement and conciliation between the parties and cannot go into the merits of the case.
In support of their arguments, the counsel for the petitioners referred to the judgment of the High Court of Jammu and Kashmir passed in the case "Nisar Ahmed Nazar v. State of Jammu and Kashmir and others" and the judgment of the Estate Officer of the Supreme Court v. Col. HV Mankotia (Retd.) trusted,
The AGA opposed the petition, however, could not dispute the legal position and jurisdiction of the Lok Adalat as provided under the Legal Services Authorities Act, 1987.
Court said:
Upon due consideration of the arguments made by the counsel for the parties and perusal of the records as well as the orders passed by the Jammu and Kashmir High Court and the Supreme Court, the matter of interim relief is made in favor of the petitioners.
Accordingly, the proceedings have stayed till further orders of the impugned order dated 12.03.2016 passed in crime number 448/2012, case number 1710/2012 "State vs Rameshwar and others", police station Ikauna, district Shravasti.