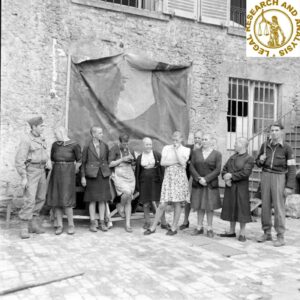 Following the liberation of French towns by Allied Forces following D-Day, the French Resistance / Maquis frequently picked up and dealt with suspected or alleged collaborators.
In order to punish them for "collaboration horizontale," French women who were accused of having romantic or sexual ties with German personnel frequently had their heads shaved.
In several cases, the ladies in question had just provided professional services to the German occupiers and had no romantic relationships with them.
An estimated 200,000 French children with German dads were born while Germany occupied France.
These images depict alleged female collaborators in Valognes, France, shortly after the city was liberated in 1944, having their heads shaved.
LIFE Magazine Archives – Ralph Morse Photographer