0
0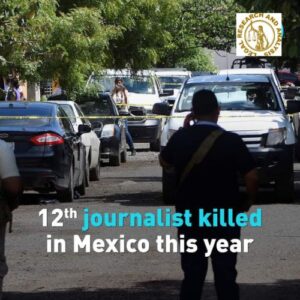 Officials and his supervisor said a Mexican journalist was gunned down Wednesday in one of the country's most violent northern surrounding states. It is the latest in a string of attacks on journalists in one of the world's most powerful countries.
According to the paper, Antonio de la Cruz, a journalist for the local newspaper Expresso, was fatally shot in his residence in the Tamaulipas state capital Ciudad Victoria.
He is the second man on the channel to be killed after Hector Gonzalez's mass killing in 2018.
Tamaulipas is a Gulf coast state just south of Texas where drug cartels battle for remunerative drug cartels. News outlets covering graft and violence are extremely vulnerable.