0
0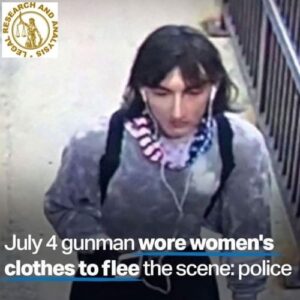 US police said Robert Crimo, the suspected gunman who opened fire at a July 4 parade in Chicago, had dressed as a woman to blend into the fleeing crowd after the attack.
"Crimo exited the roof, dropped his rifle, and blended in with the crowd," police spokesperson Chris Covelli said.
"Crimo was dressed in women's clothing, and investigators believe he did this to conceal his facial tattoos and identity during his escape."
After evading his initial capture, Crimo drove to the Madison, Wisconsin, area, then returned to Illinois, Covelli said.
Seven people were killed and more than two dozen were injured in the shooting, in which Crimo fired more than 70 rounds. He was arrested hours after the attack.