Read Time:
1 Minute, 41 Second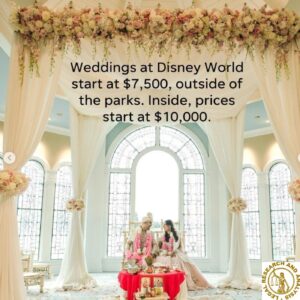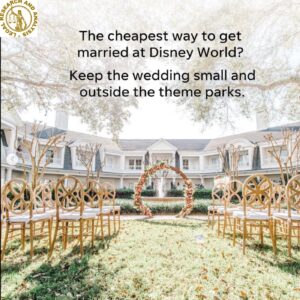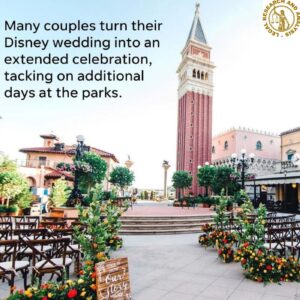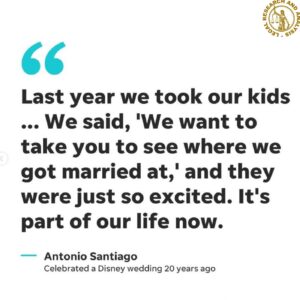 Ready to exchange vows? There are 100 locations on Disney properties throughout the world that could be your next wedding site.
According to Korri McFann, director of marketing for Disney's Fairy Tale Weddings & Honeymoons, "the event minimum for a ceremony inside a Disney park starts at $10,000."
This consists of the location for the wedding ceremony, chairs, a water station, a musician, and, of course, a committed wedding planning team in addition to a number of other wedding components that are significant to the couple, such as floral arrangements and decor, transportation, and more.
Outside of the theme parks, weddings in Disney World start at $7,500.
Receptions are not subject to a separate event minimum. The cost of the reception may be deducted from the starting budget, although certain reception locations may charge extra venue fees or have minimum food and beverage requirements.
Prices greatly vary depending on the venue, the day of the week, the number of guests, and the specifics of what each couple wants for their special day. There is no upper limit.
If you can dream it, we can make it, according to McFann.
The average cost of a wedding in the United States in 2021 was $28,000, According to The Knot.
The best method to save money while getting married at Disney World is to have a short ceremony outside of the theme parks.
Wedding locations may be scheduled a year in advance. According to McFann, most couples get in touch with Disney Fairy Tale Weddings & Honeymoons between a year and a year and a half before their wedding.
A little bit longer than a month would be excellent, according to McFann. We want to make sure we can turn it into something amazing for them.