Read Time:
1 Minute, 33 Second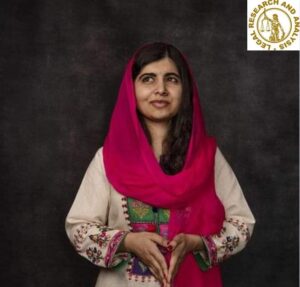 Malala Yousafzai, the youngest recipient of a Nobel Prize, was just 17 years old when she received it.
She was named after the Afghan poet Malalai of Maiwand and was born on July 12th, 1997 in Pakistan.
Her father attended his own private school to educate her and made sure she obtained a solid education. She was given permission to stay up late and have political discussions when he voice her opinion to the family register.
Malala had dreams of being a doctor at a young age. Due to her talent for public speaking, Malala started to advocate for girls' rights to education. Yousafzai launched an online blog for BBC Urdu in 2009.
The New York Times produced a short film on her and her struggle for universal access to education after her name was made public. An assassination threat was made against Yousafzai as she rose in fame. Malala was attacked by a disguised shooter in 2012 while on a school bus.
If she didn't identify herself, he vowed to kill all of the youngsters on the school bus. Also wounded were two of Malala's companions. She survived the assault after receiving extensive therapy in the United Kingdom.
Yousafzai continued to battle tenaciously and fearlessly for girls' access to education. She now serves as an inspiration to many young girls. Malala Yousafzai won the Nobel Peace Prize in 2014 for her courage and efforts to protect girls' rights to an education.
Why Malala Day is celebrated on the 12th of July?
Malala, who was raised in Swat Valley, was never allowed to enroll in school since the Taliban forbade girls from attending school there. International Malala Day is commemorated on July 12 to celebrate Malala Yousafzai, a Nobel Peace Prize winner who campaigns for women's choice of education all around the world.