Read Time:
1 Minute, 0 Second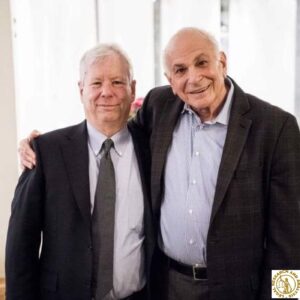 On this Friendship Day, Thaler wrote to his friend Daniel – "I've been quite fortunate.  Academic Life might be lonely, especially if your peers consider you to be insane. I've had the good fortune to work with an amazing group of people who have all become friends."
Richard Thaler asked his close friend and colleague laureate Daniel Kahneman to travel with him to Stockholm to accept his medal and diploma after he was given the economic sciences prize.
In 2002, Kahneman received the economic sciences prize.
After meeting in 1977 at Stanford University, the based on behavioral economists have been close friends and colleagues for an extremely long period. They frequently "think, speak, and go for long walks.
" When Kahneman received the economic sciences prize in 2002, Thaler was the first person he called. Kahneman is a night owl, therefore Thaler tried to call him quickly after the revelation of his economic sciences prize but was unable because Kahneman was sound asleep. Kahneman called Thaler as soon as he heard the good news to congratulate him and express his happiness.
Without Danny, "None of this could have happened," According to Thaler's biography.