Read Time:
1 Minute, 0 Second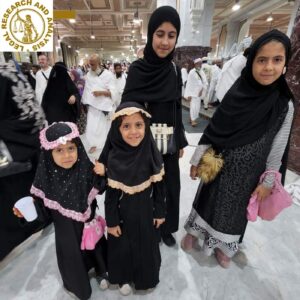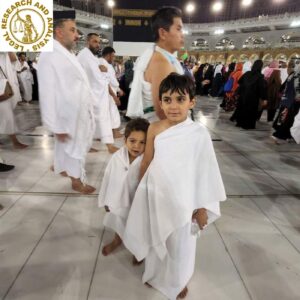 Hajj is an Arabic term that translates to 'Aim,' 'Destination,' or 'Purpose.' Hajj is the utmost pilgrimage to Allah's House (Kaaba).
Hajj is one of Islam's five pillars. Every individual, sane, free Muslim who is capable of performing Hajj once in a lifetime is needed to execute it. A capable individual is one who can afford to travel both monetarily.
When will Hajj 2022 take place?
Hajj rituals take place between the 8th and 13th of Dhul Hijjah. Hajj 2022 rituals will begin on the evening of Thursday, July 7, 2022, and will end on the evening of Tuesday, July 12, 2022. The actual date will be determined by the sighting of the moon in Dhul Hijjah, 1443, the 12th and final month of the Islamic calendar.
Children from all over the world are preparing to perform the Hajj pilgrimage, Islam's fifth cornerstone, in Mecca, Saudi Arabia.
Although children are not required to perform Hajj, many adults bring their children along to teach them about Islam and how Hajj is performed.