Read Time:
1 Minute, 33 Second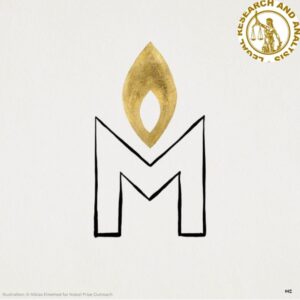 Memorial, which was awarded the Nobel Peace Prize in 2022, was founded in 1987 by human rights activists in the former Soviet Union who wanted to ensure that the victims of communist regime oppression were never forgotten.
Among the founders were Nobel Peace Prize laureate Andrei Sakharov and human rights advocate Svetlana Gannushkina. The idea behind Memorial is that confronting past crimes is critical to preventing new ones.
After the fall of the Soviet Union, Memorial grew to become Russia's largest human rights organization. The Memorial compiled and systematized information on political oppression and human rights violations in Russia, in addition to establishing a center of documentation on victims of the Stalinist era.
The memorial became the most reliable source of information on political detainees in Russian prisons. The organization has also been at the forefront of efforts to combat militarism and promote human rights and rule-of-law government.
When civil society must yield to autocracy and dictatorship, peace is frequently the first casualty. During the Chechen wars, Memorial gathered and verified information on abuses and war crimes committed by Russian and pro-Russian forces against civilians. In 2009, the head of Memorial's branch in Chechnya, Natalia Estemirova, was killed because of this work.
For many years, civil society actors in Russia have faced threats, imprisonment, disappearance, and murder. The authorities decided in December 2021 to forcibly liquidate Memorial and permanently close the documentation center.
The closures went into effect in the months that followed, but the people behind Memorial refuse to be shut down. Chairman Yan Rachinsky stated in response to the forced dissolution, "Nobody plans to give up."
The Nobel Peace Prize for 2022 is given to Belarussian human rights advocate Ales Bialiatski, the Russian human rights organization Memorial, and the Ukrainian human rights organization Center for Civil Liberties.