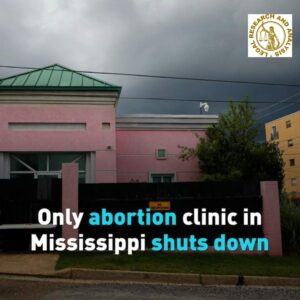 Mississippi's only abortion clinic had been humming with activity in the chaotic days since the United States Supreme Court undermined abortion rights nationwide — a case that began in this conservative Deep South state, with this bright-pink healthcare facility that would close its doors Wednesday.
Physicians at Jackson Women's Health Organization were attempting to see as many patients as possible before Thursday, when Mississippi will enact a law prohibiting most abortions, barring an unlikely intervention by the state's conservative Supreme Court.
Foreshadowing the effects of Mississippi's "trigger" legislation, which was previously enacted to allow the state to forbid most abortions if legal protections were repealed, the Jackson Women's Health Organization filed a suit trying to seek to temporarily halt the legislation's implementation.