Read Time:
1 Minute, 47 Second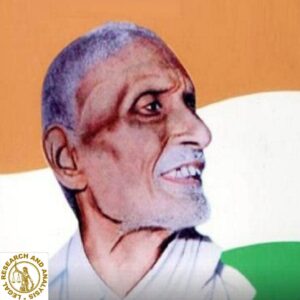 Pingali Venkayya, a freedom fighter, designed India's national tricolor. He was a farmer, geologist, lecturer at Andhra National College in Machilipatnam, and a native Japanese speaker. He spoke Japanese so well that he became known as 'Japan Venkayya.'
To commemorate Venkayya's birth anniversary on August 2, the Central Government decided to issue a special memorable postage stamp. Prime Minister Narendra Modi will unveil the stamp during a ceremony in New Delhi.
On August 2, 1876, Venkayya was born in Bhatlapenumarru, near present-day Machilipatnam, Andhra Pradesh.
Venkayya was sent to South Africa as a British Indian Army soldier to fight in the war. In South Africa, he was struck by the context of nationhood instilled in British soldiers by the Union Jack.
Venkayya went on to create numerous versions of the national flag. At the Indian National Congress meeting in Vijayawada in 1921, Mahatma Gandhi approved a design.
Venkayya's version for the Mahatma had two stripes (green and red) and the Gandhian charkha in the center. 
Venkayya got to add a white stripe on the pinnacle at Gandhi's recommendation, and this evolved into the original Tricolor.
Since 1921, Venkayya's flag has been used unofficially at all Congress meetings. Still, it wasn't until the 1931 session that the Congress embraced the Tricolor with the color scheme we've grown accustomed to — saffron, white, and green — and the charkha in the center.
It became the Mahatma's nonviolent freedom movement's standard.
Unfortunately, Venkayya died of hunger and obscurity in 1963, only to be discovered many years later in the annals of history.
In his honor, a postage stamp was issued in 2009, and the All India Radio station in Vijayawada was given the name after him in 2014. Andhra Pradesh Chief Minister YS Jagan Mohan Reddy proposed his name for the Bharat Ratna last year.

To commemorate 75 years of independence, the Central Government is arranging a 'Har Ghar Tiranga' campaign.
In his Mann ki Baat, Prime Minister Narendra Modi urged people to use the "Tiranga" (national flag) as their profile pic on social media profiles between August 2 and 15.