Read Time:
3 Minute, 32 Second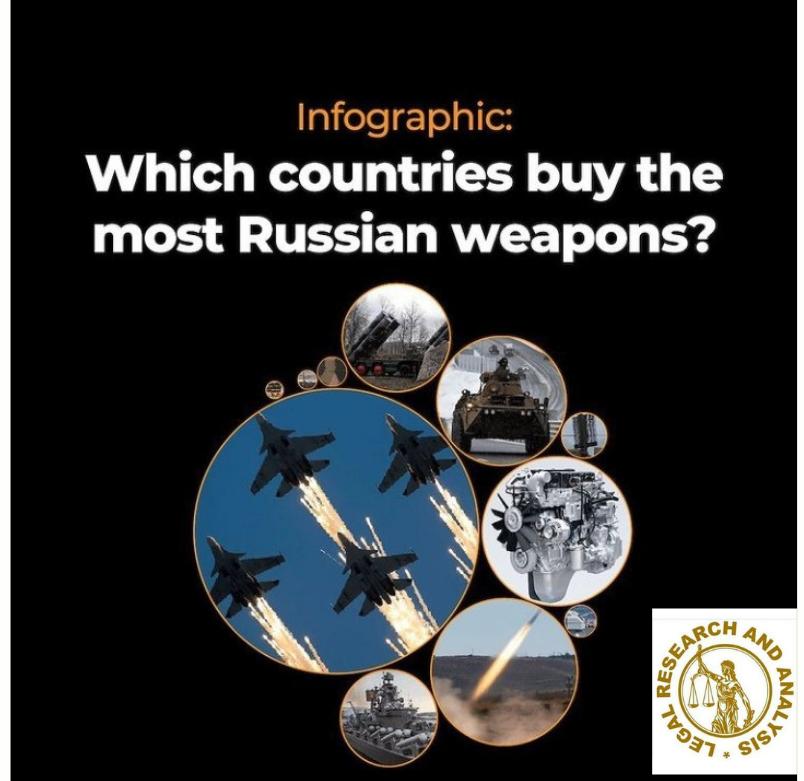 Russia's biggest arms buyers
Infographic: Which countries buy the most Russian weapons?
Russia is the world's second-largest arms exporter: India buys one-quarter of those weapons followed by China, Algeria, Egypt and Vietnam.
Russia is the world's second-largest arms exporter, behind the United States, accounting for roughly 20 percent of global weapons sales. Between 2016 and 2020, Moscow sold $28bn of weapons to 45 countries.
Russia exports nearly 90 percent of its arms to 10 countries. Its biggest customer, India, bought 23 percent of Russia's weapons for some $6.5bn over the past five years. Half of India's total arms imports, 49.3 percent, come from Russia.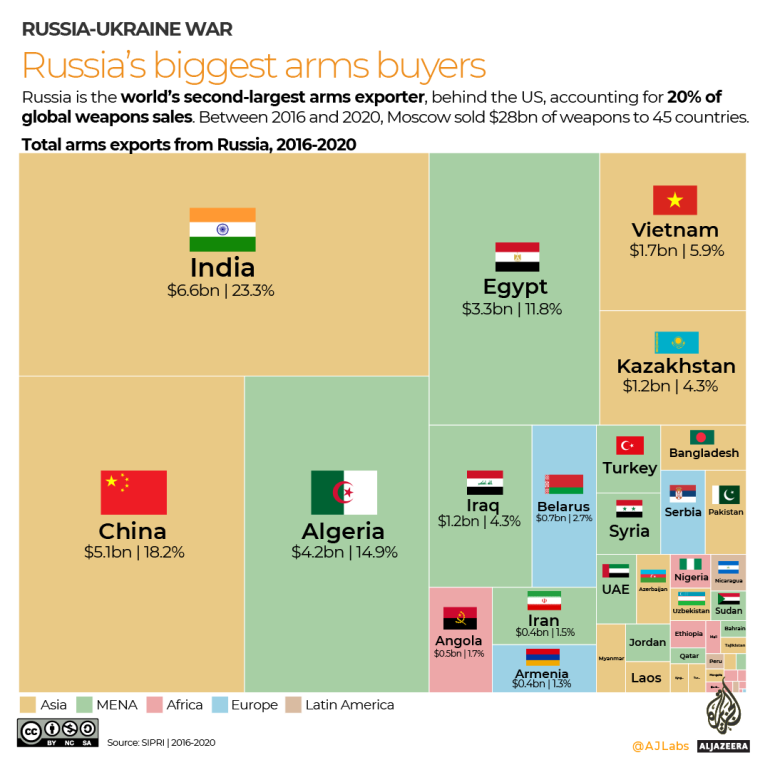 The weapons Russia sells
Russia exports a variety of weapons including planes, engines, missiles, armored vehicles and air defense systems.
Aircraft make up nearly half (48.6 percent) of Russian arms exports. Between 2016 and 2020 Russia delivered about 400 fighter jets including the Sukhoi and MiG family of jets, to at least 13 countries. India bought at least half of them. India is also one of only six countries in the world that operate nuclear-powered submarines it has on lease from Russia.
While a lot of Russia's weapons are upgrades to their Soviet-era arsenal, it is increasingly developing more advanced systems, including the S-400 surface-to-air missile defense system which has been sold to