Read Time:
1 Minute, 48 Second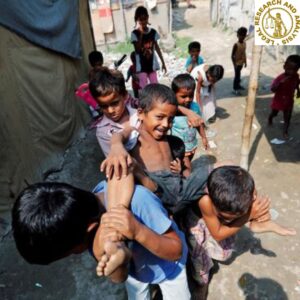 At least 20,000 Rohingya are registered in India with the United Nations refugee agency and an estimated 1,100 of them are living in a camp set up in the capital New Delhi.
India has always welcomed those who have sought refuge, Puri tweeted. India respects and follows UN Refugee Convention 1951 and provides refuge to all, regardless of their race, religion, or creed.

India's inconsistent refugee stance

Some analysts say India's inconsistent stance on refugees is symptomatic of the ambiguity inherent in the country's refugee policy, which is guided primarily by ad hoc-ism.
 India's hypocritical policy on the treatment of refugees based on their ethnic origin or religious belief is rooted in racial preferences and domestic or geo-political considerations Suhas Chakma, director of Rights and Risks Analysis Group, a think tank that conducts risk analysis to prevent human rights violations, told DW.
 Chakma said India treats Myanmar's Rohingya Muslim minority as untouchables while lending financial support to over 20,000 Chin refugees from Myanmar who fled to the northeastern state of Mizoram following the 2021 military coup. 
Since the Dalai Lama's flight from Tibet in 1959, some 85,000 Tibetan refugees have also been living in India, residing in 45 settlement camps across 10 states.

India has been fearful of bringing a refugee law because equality and the rule of law shall have to be established, said Chakma.
 
Streamlining refugee policy

India is not a signatory to international laws such as the 1951 UN Convention and the 1967 Protocol, which secure the rights of refugees to seek asylum and protect them from being sent back to life-threatening places. India's Foreigners Act of 1946, meanwhile, allows the government to deport any foreign citizen.
 The government has admitted in parliament that there is no national law on refugees and only standard operating procedures are issued by the Home Ministry to deal with foreign nationals in India who say they are refugees.
If ever the government has taken a positive stand on refugees, it has been only under international pressure as we see in the Rohingya case, human rights activist Shabnam Hashmi told DW.