1
0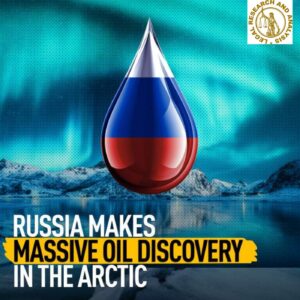 Rosneft, a Russian Energy Company, reported the discovery of a massive oil reserve in the Pechora Sea, which actually contains an estimated 82 million tons of oil.
It is currently one of the largest oil fields discovered in the area. After a drilling initiative in the Medynsko-Varandeysky area, the field was discovered.
'During the tests, a free flow of oil was acquired with a maximum flow rate of 220 cubic meters per day,' the company said in a statement released on Wednesday, adding that the 'oil is light, low-sulfur, and low viscosity.
Rosneft stated that the exploratory work in the Pechora Sea demonstrated the Timan-Pechora basin's "significant oil potential" and provides "the basis for proceeding with the research and development of the community.